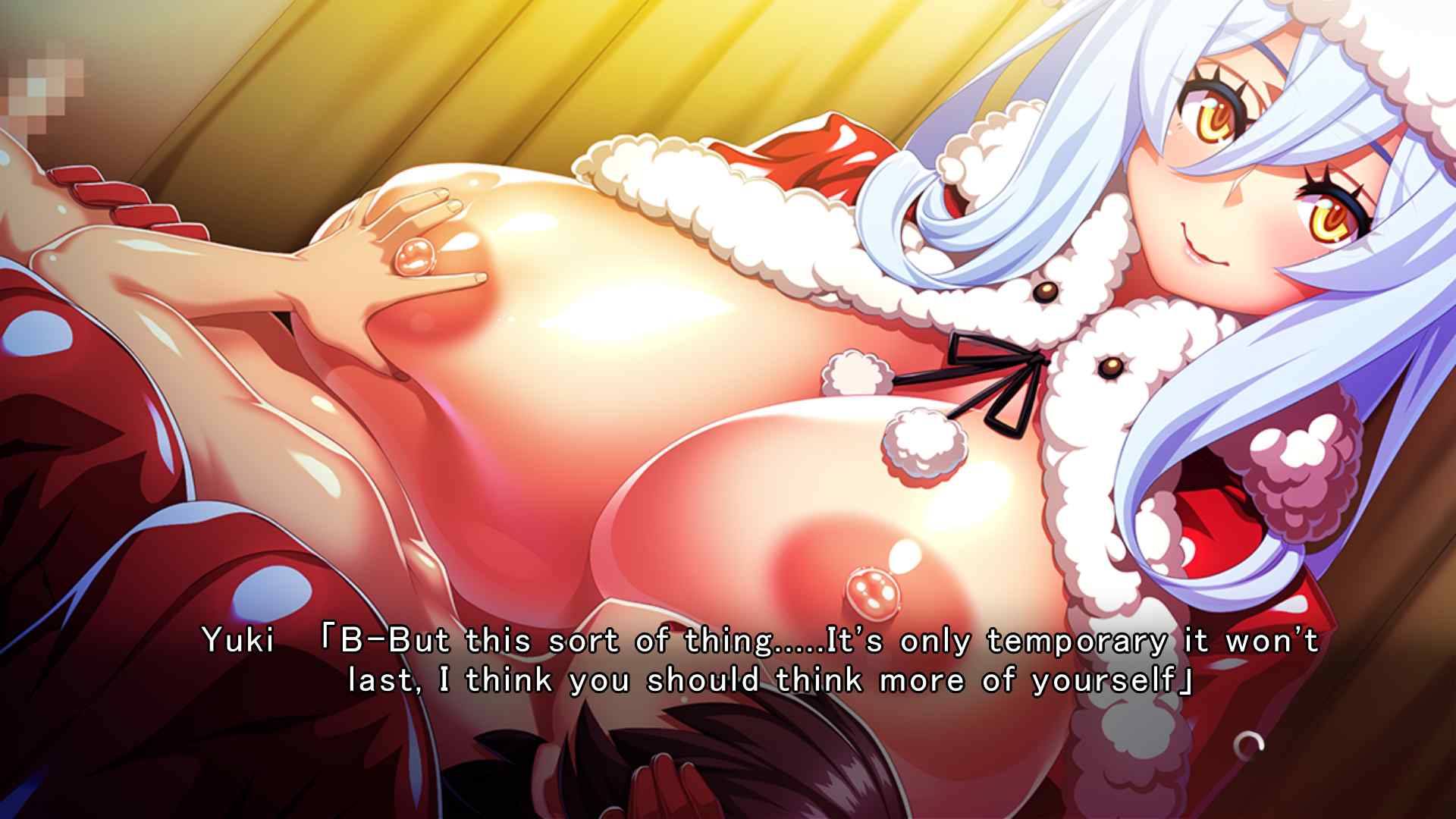 Yarinaoshi no Christmas
Waffle Games
Version: Final
Game Info
Name: Yarinaoshi no Christmas
Version: Final
Updated: 2023-08-21 13:12:45
Language: English
Engine: Other
Platform: Windows
Genre: 2DCG, Big Ass, Big Tits, Cosplay, Creampie, Groping, Handjob, Kinetic Novel, Male Protagonist, Milf, Shota, Teasing, Vaginal Sex
Description
Yuki Tada is an office worker. Although he is not married, he has a carefree life with an understanding boss, dependable friends, and cute junior staff members. However, he has one regret. He did not confess his love to the girl he liked when he was a student. One day (Christmas Eve), the protagonist comes home from work and notices a postcard. It was an invitation to the wedding of the girl he used to like.
That night, Yuki falls asleep alone and thinks, "I wish I could go back to that time and do it again", he wants to live his life with the girl he loves.
Then Santa (the heroine) appears to Yuki. To Yuki's surprise, the heroine sends him back in time to make his wish come true…..​
Installation Guide
1. Extract and run
Developer Notes
Hello folks I bring you the first of the Waffle Christmas games I'll be doing 3 of them (There are actually 4 but I couldn't find any download links for the last one if you have it or know where to find the last one let me know This is a link for the one I'm missing)
In keeping with the Christmas spirit I'm keeping the post for this public until the new year so snag it while it's free 😉
Preview