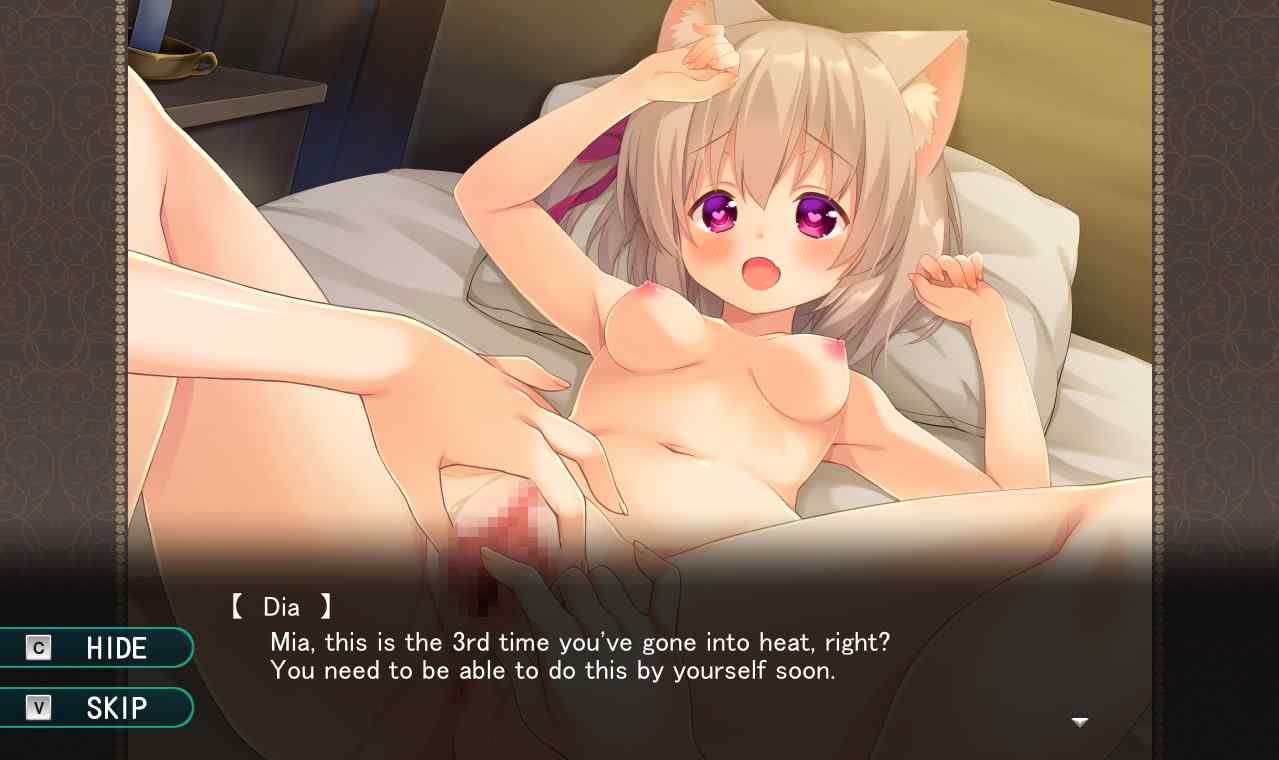 The Stray Cat of Belheim
C-Laboratory
Version: Final
Game Info
Name: The Stray Cat of Belheim
Version: Final
Updated: 2023-08-21 13:13:18
Language: English, Japanese
Engine: Unity
Platform: Windows
Genre: 2DCG, Anal Sex, Animated, Big Ass, Big Tits, censored, Creampie, Female protagonist, Groping, Japanese game, Lesbian, monster, Monster Girl, Rape, Sex Toys, Side-scroller, Tentacles, Vaginal Sex, Voiced
Description
In a small village near a vast sea of trees known as Belheim Forest,
there lives a catgirl named Mia. One night, she notices her sister
wandering into the monster-infested woods.
To keep her beloved sister safe from the dangers that lurk within,
Mia plunges into the depths of the timber-choked darkness after her.
And so begins Mia's night of adventure…and peril.
Will she and her sister return home safely?​
Installation Guide
1. Extract and run
Developer Notes
– Game Summary
This is a simple, combo-based 2D ero-action game.
Take control of Mia the catgirl, and slice your way through hordes of enemies to reach the next stage!
No complicated inputs required!
A gamepad is recommended, but you can also use a keyboard.
Preview