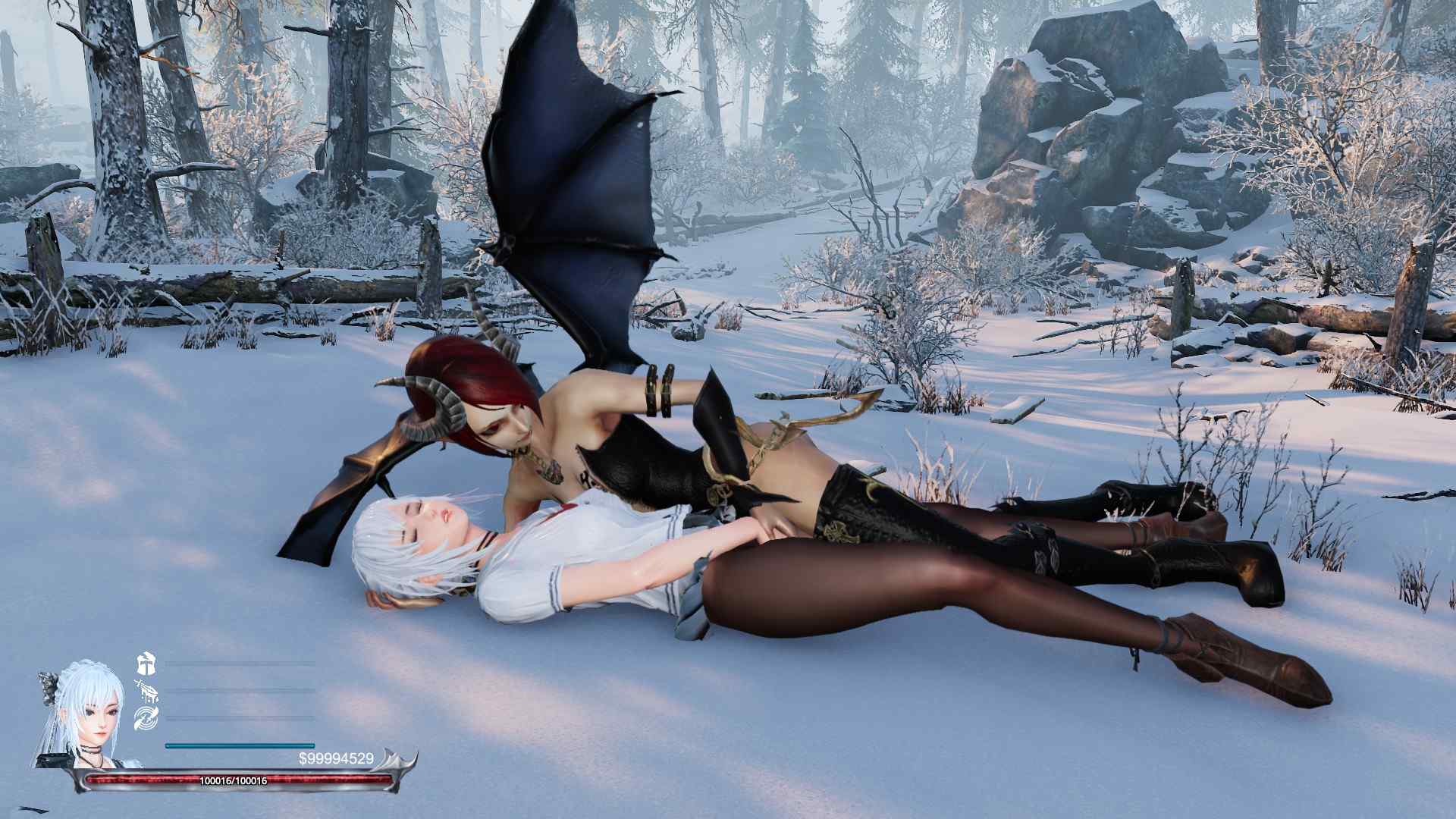 SWORD x HIME
Kazuya, Tensun3d
Version: 1.114
Game Info
Name: SWORD x HIME
Version: 1.114
Updated: 2023-08-21 14:12:15
Sexual Orientation: Lesbian Games
Language: English
Engine: Unity
Platform: Windows
Genre: 3d game, adventure, Anal Sex, Animated, BDSM, Bestiality, Big Ass, Big Tits, combat, Cosplay, Creampie, Fantasy, Female protagonist, Groping, Group Sex, Lesbian, monster, Monster Girl, Multiple Penetration, Oral Sex, Rape, Sex Toys, Tentacles, Vaginal Sex
Description
This game pursues the ultimate adult sexual love scene, the action is smooth and elegant. The core of the game is full of sexual love contents, including SM, Oral, and Sexual Love in various positions, which will be added in the future. 3P, bondage and other sexual love scenes.​
Changelog
v1.114
1. Fixed the issue where Quests 9, 13, and 14 couldn't be completed
2. Fixed the model error issue when dropping clothes No. 21-40
3. Changed the movement and rotation behavior of the H camera back to the old mode
4. Fixed the issue of excessive RAM usage, reduced from 8GB to 5.5GB.
5. Fixed the issue where the color of props did not change when prompted.
6. Fixed the issue where the middle mouse button's camera panning function was disabled during H mode.
7. Fixed the issue where all settings would revert to default after restarting the game.
8. Fixed the issue where the character's clothing would not appear immediately upon entering the game.
9. Added the ability to pan the camera up, down, left, and right using the middle mouse button when the tab key is pressed to activate the sub-menu.
10. Changed the camera panning controls from WSAD to up, down, left, and right.
11. Hidden the QE keys in the keybinding panel (WS for camera up and down movement, AD for camera left and right movement, scroll wheel for camera forward and backward movement).
Installation Guide
1. Extract and run
Developer Notes
Function improvements:
. Game cloud archive function
. Automatic archive function
. Tights designated color series added
. HP can be upgraded at very high speed after pressing for 2 seconds
. Cancel the design of the chess table and change to the UI to jump off
Additional projects scheduled in the near future:
. New nudes in the game, gallery already
. Liquid effect in the top cream
. Monster shader translucency control
. Achievement system completed
. The H system in the game adds slow speed, acceleration, and super options
. Rags for all kinds of clothing
. More monsters' extreme creampie action
Preview