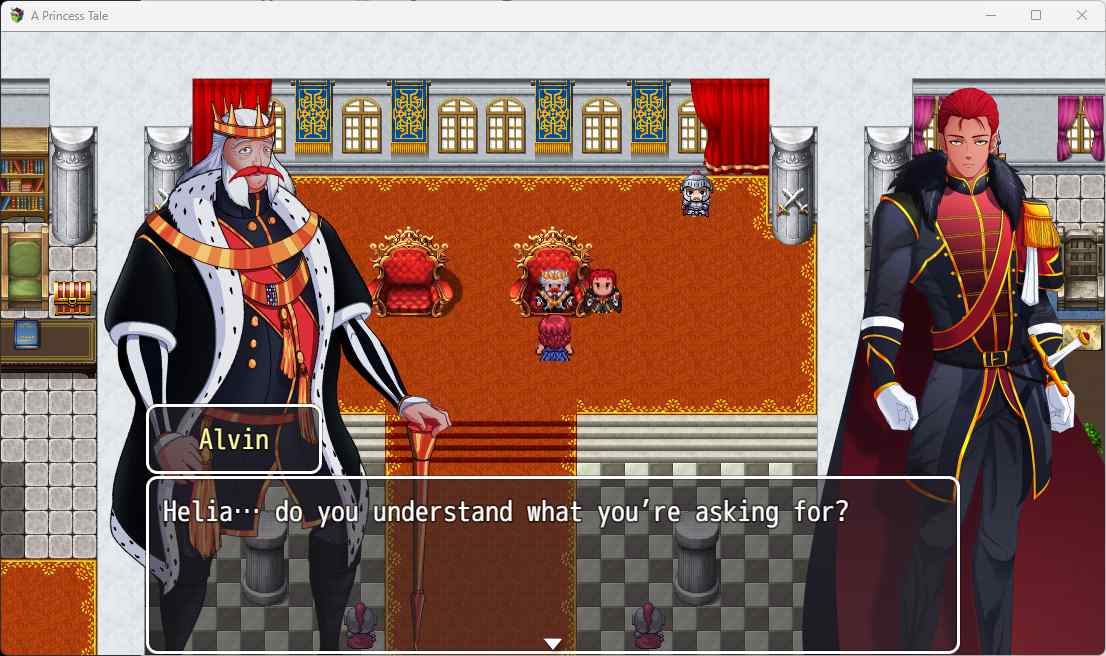 A Princess' Tale
Epic Works GH
Version: Alpha Version 2
Game Info
Name: A Princess' Tale
Version: Alpha Version 2
Updated: 2023-08-21 14:11:05
Language: English
Engine: RPGM
Platform: Windows
Genre: 2D Game, 2DCG, Animated, Big Tits, Female protagonist, RPG, Titfuck, Turn based combat
Description
Helia is a Princess of the Gelud Kingdom, with three siblings older than her who are all accomplished people.
The firstborn is the commander of the Army, the secondborn is the Royal Scholar who leads the researchers of the kingdom and the thirdborn is a genius engineer/artisan who is renowned throughout the land.
Typically, Helia would be overshadowed by this if not for the fact that the King, Queen, and her siblings all pampered her silly right from the cradle!
As such, the princess grows up rude, selfish, and stuck up, always getting her way with a little tantrum.
It is precisely because of this upbringing that she completely breaks when war strikes Gelud by the stronger Kerwan Empire, as she and her family are executed in public.
However, the fates are suspiciously kind!
Helia finds herself awakening in her body on the day 3 months before the war is declared, and with her new chance at life, will she be able to change the fate of her loved ones?
Changelog
Alpha 2
The second Alpha version of A Princess' Tale has launched with a new version of RPGmaker and a revamped map from top to bottom!
– Refined Combat system
– Optimized R-18 animations
– New training scene with Corbin
– Implementation of Character Art
and more!
Installation Guide
1. Extract and run
Developer Notes
The game has been set up for future updates and the next release should feature many new events as well as a quest and crafting system. Please stay tuned!
Preview