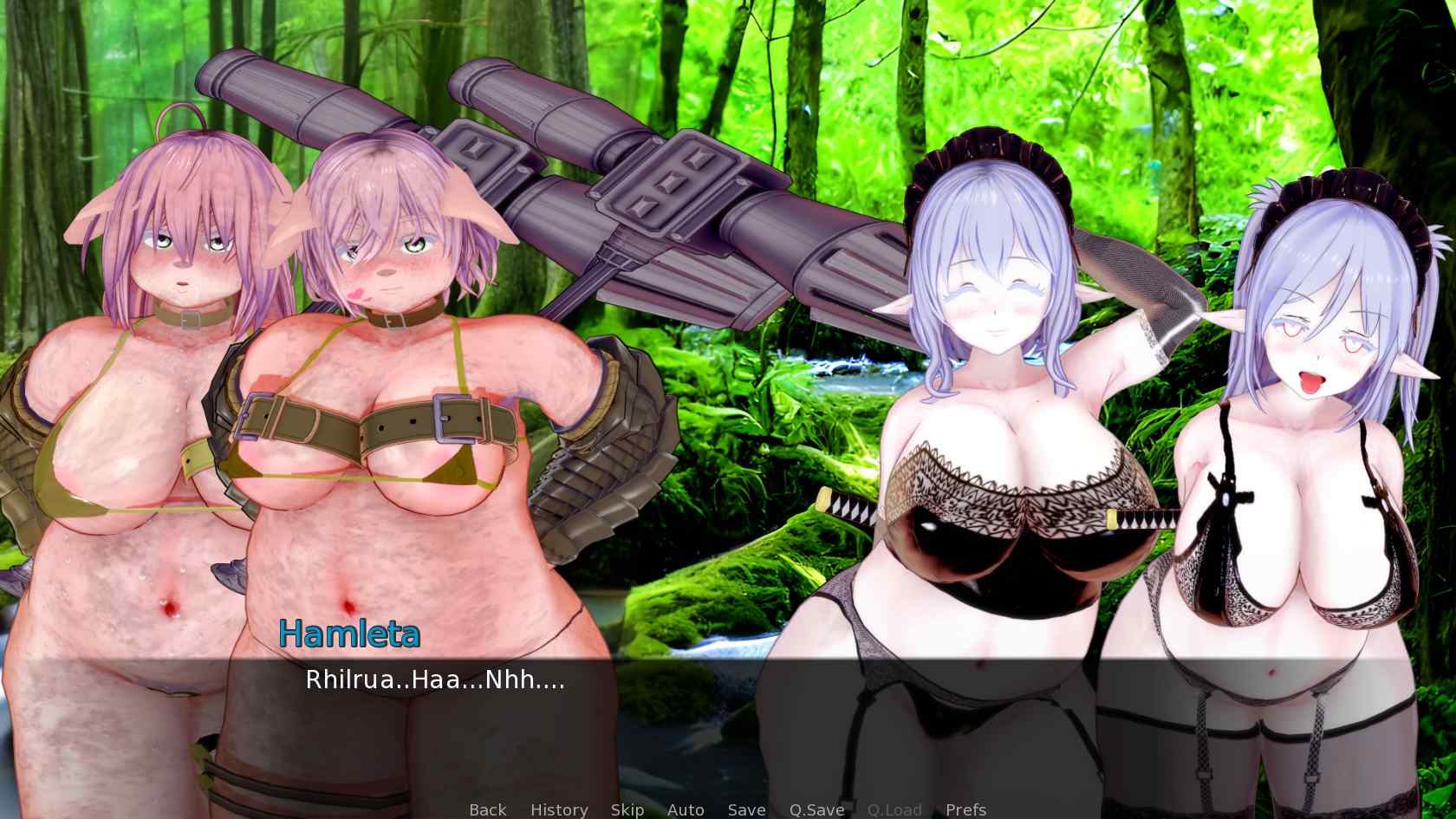 Ovulating Maiden
pizzacat
Version: 0.10
Game Info
Name: Ovulating Maiden
Version: 0.10
Updated: 2023-08-21 12:49:09
Language: English
Engine: Ren'Py
Platform: Linux, Windows
Genre: 3DCG, Animated, Big Ass, Big Tits, Creampie, female domination, Female protagonist, Group Sex, Handjob, Harem, Incest, Lactation, Loli, Male Protagonist, Milf, Monster Girl, Oral Sex, Pregnancy, Shota, Vaginal Sex
Description
About 2 of every monster girl breed was saved from an unprecedented war that obliterated the humans, monster girls, and goddesses. Placed into unbreakable egg-like sleeping pods, the monster girls slumber. Some time later, due to an unknown stimuli, 8 previously unbreakable egg-like pods crack open, one of which containing you. While receiving a blowjob from an elf, you awaken to find that you're the only human male alive.​
Installation Guide
1. Extract and run
Developer Notes
Hi everyone, I'm pizzacat.
This is a femdom/harem/pregnancy game called Ovulating Maiden. Ovulating Maiden is a new rebuild based off the incomplete game Conception Maiden, using ren'py game engine(OM also has notably more content story-wise currently than CM did), please check my blog for more details.
You can basically call Conception Maiden the prototype for this new game(though that wasn't it's original intention). (This new thread is also to avoid confusion with the incomplete old game, which was a strategy game build on GameMakerStudio/GameMakerStudio2 game engine.)
Preview