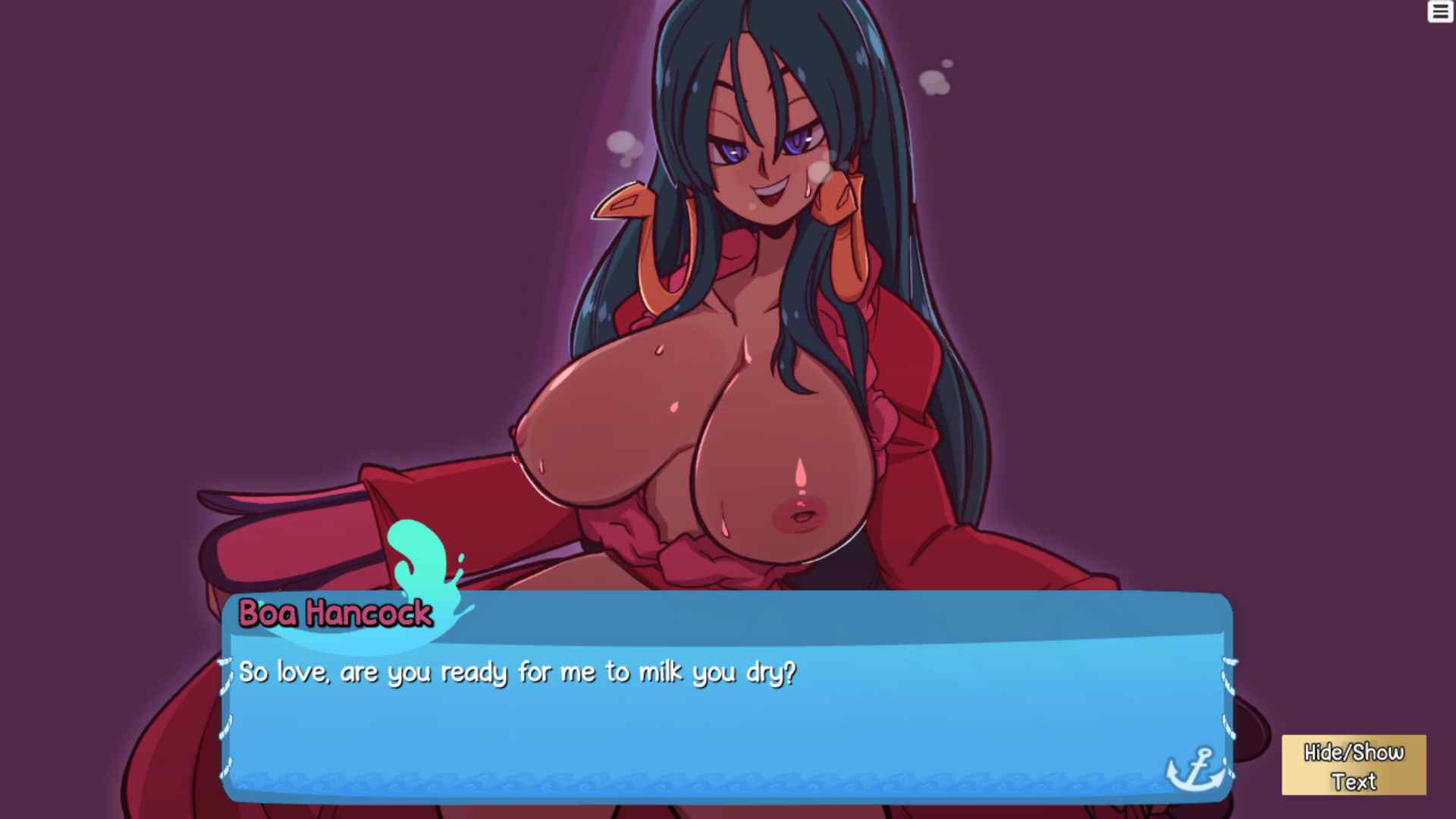 Girl Galley Grand Line
Boy D. Joy
Version: Chp.1.1
Game Info
Name: Girl Galley Grand Line
Version: Chp.1.1
Updated: 2023-08-21 13:09:12
Language: English
Engine: Unity
Platform: Windows
Genre: 2DCG, Big Ass, Big Tits, Fantasy, Handjob, Male Protagonist, Masturbation, Oral Sex, Parody, Vaginal Sex
Description
Girl Galley Grand Line is a Dating Sim/Visual Novel (in development)
set in the universe of One Piece, and will be a complete game.
Along the way, you'll find plenty of characters, quests, stories, fights,
and mysteries to unlock all in the search for the legendary treasure Two Piece.
Changelog
Chp.1.1
• Koby Dialogue
You will be able to have a few question-and-answer dialogues with Koby on your way to Shellstown.
• Repeatable Dream Scene
You will be able to go to sleep on the fishing boat during the night and late at night allowing you to dream about Boa Hancock again.
• New Boa Dream H-Scene
There will be a new Thigh Job Scene with Boa that will be repeatable alongside the previously created Handjob and Blowjob Scenes.
Installation Guide
1. Extract and run
Developer Notes
This game is a fan-based parody.
One Piece is owned by Shueisha, Toei Animation, Fuji TV, and Eiichiro Oda.
Girl Galley Grand Line is not affiliated in any way, shape, or form with these legal entities.
Girl Galley Grand Line takes place in an alternate One Piece universe where Luffy is replaced by MC and historic events have altered.
Versioning Convention: (Chapters in Build. Number of Builds per the current Chapter. Month. Day. Year)
Preview