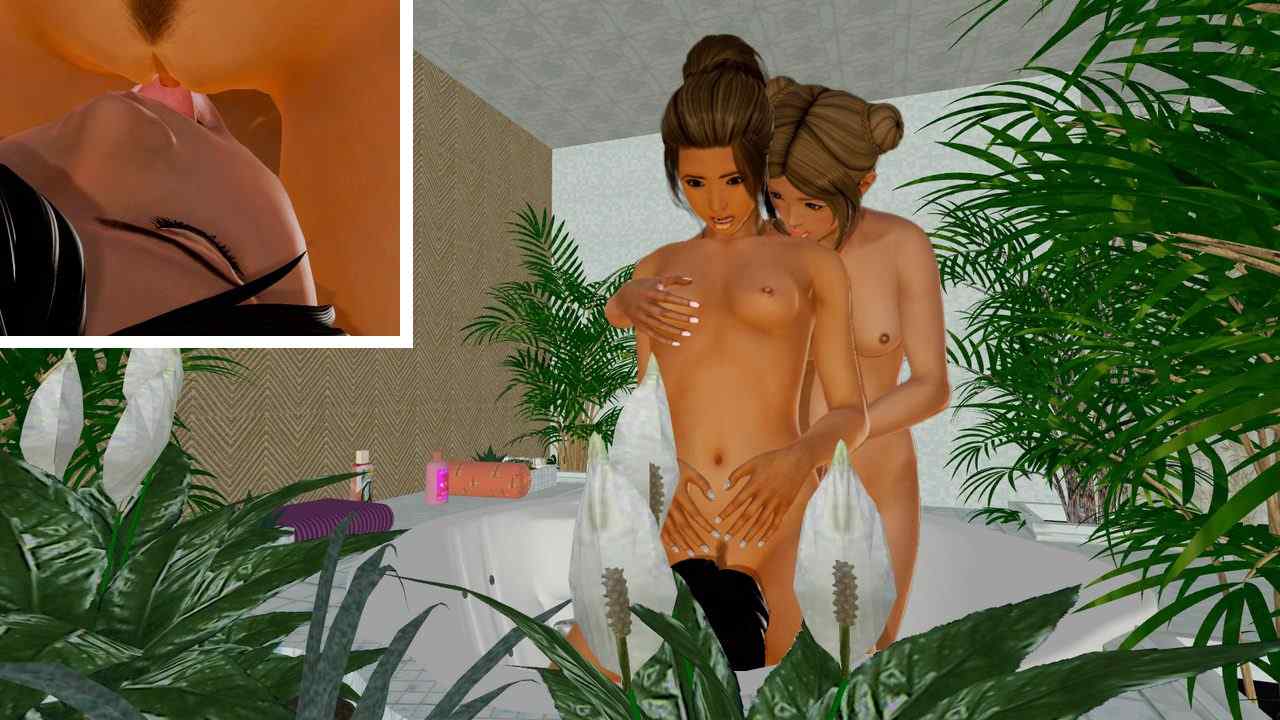 Diaba Doa [v0.1 Remake]
SeniGaming
Version: 0.1 Remake
Game Info
Name: Diaba Doa [v0.1 Remake]
Version: 0.1 Remake
Updated: 2023-04-06 13:45:11
Language: English
Engine: Ren'Py
Platform: Linux, MacOS, Windows
Genre: 3DCG, Anal Sex, BDSM, Blackmail, Creampie, female domination, Female protagonist, Group Sex, humiliation, Humor, Interracial, Lesbian, Masturbation, multiple endings, Multiple Penetration, Oral Sex, prostitution, PUZZLE, school setting, Sex Toys, slave, Spanking, Stripping, Vaginal Sex
Description
This new Diaba Doa is a Life Simulator, this time you will truly assume command over Elpidia's life by dealing with her schedule.
Numerous schedules are proposed, you should pick what Elpidia will do during her expert life.
Sports
Science (Medicine)
Entertainer (Porn, ordinary)
Office work
Business
Prostitute
PC
Craftsman
Hostelry Catering
Assume command over your life, visit Diaba doa and begin vanquishing all that you need.
Changelog
v0.6
Cinema:
I have created a little routine that unlocks on Sunday and is playable on Monday, it's a bi-sexual routine.
There is also a beginning of a routine that will take place at the cinema, 100% lesbian.
Photoshop:
I worked a lot of photo shoots.
a group of friends is going to be formed.
There are solo, hetero and lesbian photos.
Bunnys:
The work continues every Saturday, a new ladies night is organized.
There is a bug, if you made the first night while working then you will have to start again the first night.
I advise you then to choose guest rather than bunny.
The bug has been fixed, unfortunately I can't fix it on your saves. Keep playing as if there was no bug. at the third party the bug will be gone.
Amelia:
The story with Amelia continues and important encounters happen.
Octavia:
Romanticism resumes with Octavia, first kiss.
The roof:
I'm still working on this routine, a lot of work is needed and I'm putting it off until later, it's important to see what happens, but the biggest part will come later.
Office Gonzalez:
I like this routine a lot, so I obviously worked a lot on it, the content is huge, this routine is now playable until August or September "in game".
A new basketball team.
Beach volleyball:
The creation of the gameplay required a lot of work, I just finished it today, it will take a few more hours to test it but there shouldn't be any problems.
The first game of the championship will take place on February 25th.
the second in marsh
I hope you are ready.
Installation Guide
1. Extract and run.
Developer Notes
It's going to be a sandbox RPG with a lot freedom.
Many different NPCs, who are going to live their own lives. Main character is just a part of the world, not the center of it.
Every NPC, while having some random characteristics here and there, is going to have a lot of care and development put into them. They will have their own stories and secrets.
Many NPC-related storylines, which will tell you more about them and will elevate your relationships to a new level.
The main character and NPCs have a lot of different skills and parameters.
Lots of ways to earn money. Legal and not.
An experience based on the main character's studies and knowledge, these will influence the choices and different ends.
Preview