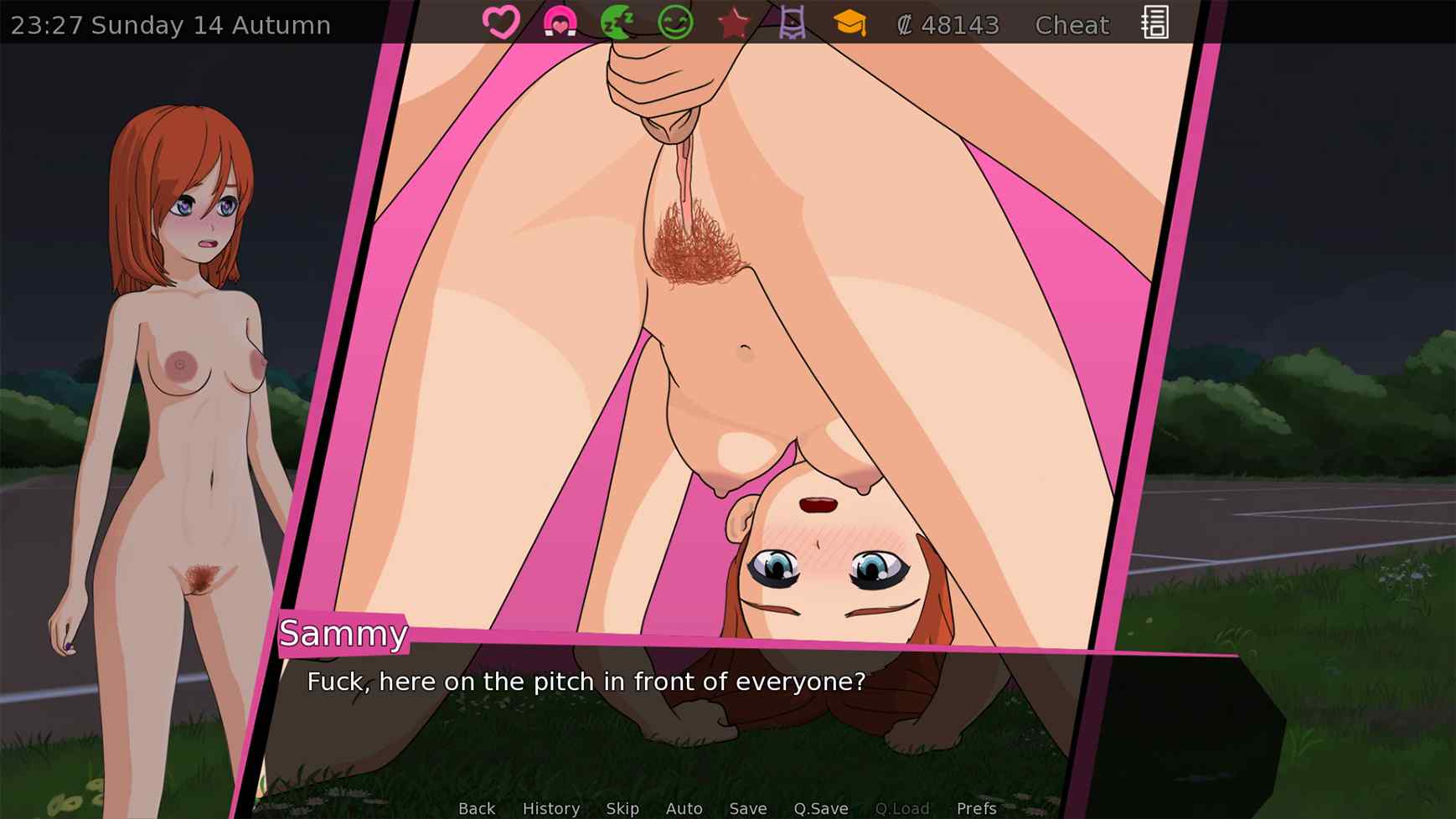 The Fixer
Sam_Tail
Version: 0.3.1.
Game Info
Name: The Fixer
Version: 0.3.1.
Updated: 2023-06-08 11:38:27
Sexual Orientation: Lesbian Games
Language: English
Engine: Ren'Py
Platform: Android, Linux, MacOS, Windows
Genre: 2DCG, Anal Sex, Creampie, Female protagonist, Handjob, Oral Sex, Pregnancy, Rape, Sandbox, Sexual harassment, Transformation, Vaginal Sex, Virgin
Description
The Fixer is a visual novel for adults sim lite. You take on the role of the main heroine Samantha, who is a repairman. To solve his employer's problems, he has to face various challenges, such as investigating industrial sabotage, factional diplomacy, and problem detection. But he must continue his daily life while facing his missions.
After playing one of the original stories, Samantha finds herself in Blaston, saved by the heads of the city's power bases, and instead agrees to work for them as a "Repairman" who solves potentially sensitive problems through tactics, diplomacy, or inappropriate methods. . Will he manage to change anything for the city and its merchants of power, or will it fall into the pit with the majority of the inhabitants of Blaston of evil and despair?
Changelog
V0.3.1.12 Changelog
Added in Tomboy flatmate art. Her name is now Robin
Robin has School, Swim, Pyjamas, Hoodie up/down with summer and winter variations, Baggy clothes with summer/winter variations, Sport and Nude outfits
Added in Trap flatmate art. His name is now Charlie
Charlie has School, Winter coat, sport and dress outfits
Added cheat that lets you see the flatmates and their outfits and a little about them
Added in a system that picks the correct clothing for Charlie, Robin and Emile
Added in pregnancy variations for Robin
Added Robin as a proper character who will show up in the character bio menu
Added a routine for Robin. She can be spoken to around the house, at school, with soccer boys, at the beach and can trigger random events involving her. (no actual events in yet and it just says "test")
Added art for the tomboy hanging out with the soccer boys out back
Changed the "pass day" cheat to skip 24 hours instead of 20
Added an even where Robin shows up round back with the soccer boys
Added some conversations with Robin and the soccer boys
Added an event where Sammy and Robin goes home together after hanging with the soccer boys
Reduced the perverted comments frequency with the soccer boys
Reduced the amount of time you are hanging with the soccer boys from 30 mins to 20 to match better with other hanging out events
Added conversation chains with Robin. An intro chain, a bus chain and a pub work chain
Added to the biography menu the location of an NPC. Not working with all characters. Only appears once you know a character a bit better
Added in new outfits for Robin
Added in new pose CGs for Robin in her new outfits
Added in bus sex CGs for Robin
Added in Outcast (Jason) and Landlord (Oskar) character art
Updated the flatmate cheat to include new information and characters
Fixed an issue where high int resulted in lower whore prices
Added a conversation chain where Robin finds out you have been sleeping with the soccer boys
Added a conversation chain about Robin with the soccer boys, enabling her to have sex with them as well
Once you find out about Robins bus proclivities, robin will randomly go for rides on the bus
Female NPCs now keep track of who got them pregnant and who's babies they have given birth to
Added event where you look around the market for a dress for Robin
Added event where you gift robin the dress and it's aftermath
Added new CG where Robin runs out in her new dress and has some fun
Added Robins outfit so Sammy can buy/wear. It has a loose top, micro miniskirt and a thong
Added new outfit. Robins fitness gear. A loose tee and short shorts
Added new underwear. A highleg thong, a crotchless thong, a shelf bra, a peephole bra and garter stockings
Shelf and peephole bra has special properties in that they don't hide poking nipples when worn
Crotchless pants have special properties in that they allow access to sex without being removed.
Added new dress, Emile's summer dress
Added new events with Emile. First event is a trip to the park, second event is a trip to the beach (still WIP)
Added new on_belly (prone bone) CG.
Added new beach relax CG
Added new low rise pants and bum high socks/stockings
Progressed the Sammy Emile date. Sammy can strip off on the beach and get the exhibitionist perk.
Added new characters for the beach. Mateo and Kaan with character sprites
New Emile CG added that will be seen depending on what path you take on the beach.
More added to the Emile beach date for the male start
Mateo and Kaan added as proper NPC's and will be added to the character bio page once met
New 2 new hats, 3 new tops, 3 new bottoms, 2 coats and some underwear added
Fixed hats so the hair changes properly depending on what is worn
Added new CG, Triple penetration.
Adjusted the desire drop when Sammy climaxes from a flat 100 to a random amount between 60-120
While Sammy is having sex, if desire is high enough, she can climax during sex and not just at the end. Desire drop is a random amount between 30-80. Chance of climax is higher the higher Sammy's desire is.
2 new coats added with full functionality (breasts/preg/sleeves)
The amount of money Sammy has made from prostitution is now displayed in the diary
Male start Emile date beach sex scene written. Kaan will always pull out unless Emile is pregnant in which case he will always cum inside.
Installation Guide
1. Extract and run.
Developer Notes
v0.2.35
Santa photoshoot (Normal, Tasteful nude and topless)
Elf photoshoot (Normal, Tasteful nude and topless)
Added a new cheat that disables pregnancy. It can be toggled on/off at any time. Wont help you if you are already pregnant.
Fixed bug where you would end up crazy drunk
Fixed certain skin tones on the NPCs not being able to show
Preview