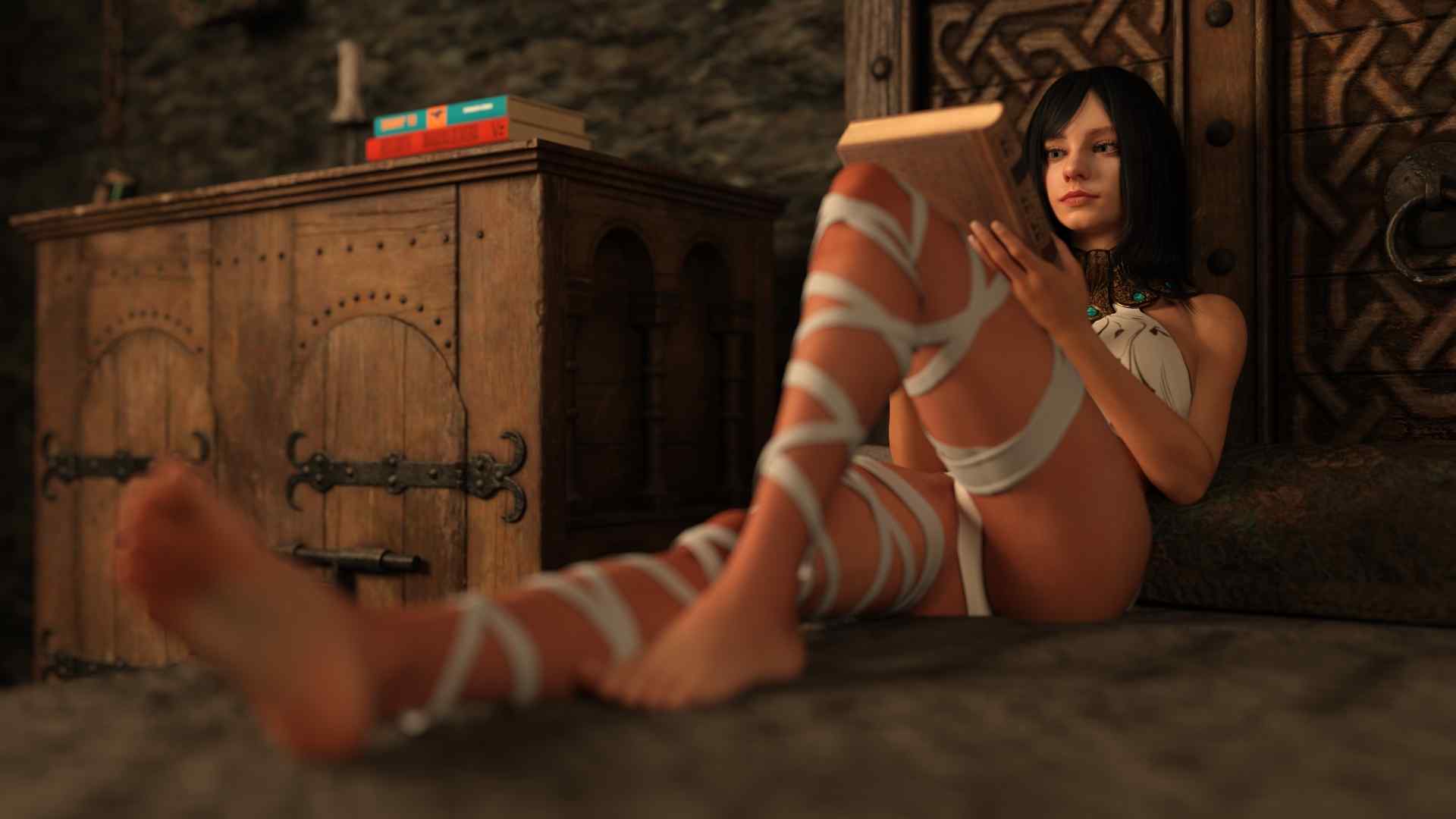 The Curse of Joy
Siker, LustFight
Version: 0.1
Game Info
Name: The Curse of Joy
Version: 0.1
Updated: 2023-08-21 12:54:49
Language: English
Engine: Ren'Py
Platform: Linux, MacOS, Windows
Genre: 3CDG, Animated, Big Ass, Big Tits, Fantasy, footjob, Handjob, Horror, Incest, Male Domination, Male Protagonist, Milf, Oral Sex, point&click, Rape, Sanbox, Vaginal Sex
Description
LustFight & Siker proudly present:
The first installment of a new collaboration, based on the characters from Joy and Sorrow:
"The Curse of Joy."
The Curse of Joy is and will continue to be a game about eroticism, horror, humor and an epic battle between the cosmic powers of Order and Chaos. The geographical setting is the quite ordinary American town of Joy, which won't stay ordinary for very much longer.
You'll play as the Main Character, a regular guy with the name of your choice. You've just finished your university degree and you've decided to move back to your home town again to find a job and to rekindle old friendships.
The first episode will introduce you to a few of the central characters of Joy and will give you a taste of what kind of storytelling, choices and lewd content lies in store for you if you'll keep following this story until the end.
We aim to deliver true eroticism in a way that you're not used to seeing, a captivating and thrilling story and some silly humor, in a world filled with choices that matter and characters you'll care about.
Expect the same quality of renders as before, but with new and improved story and writing.
We hope you'll enjoy it!
Kind regards,
LustFight & Siker
Changelog
0.1
The Curse of Joy release
Installation Guide
1. Extract and run
Preview