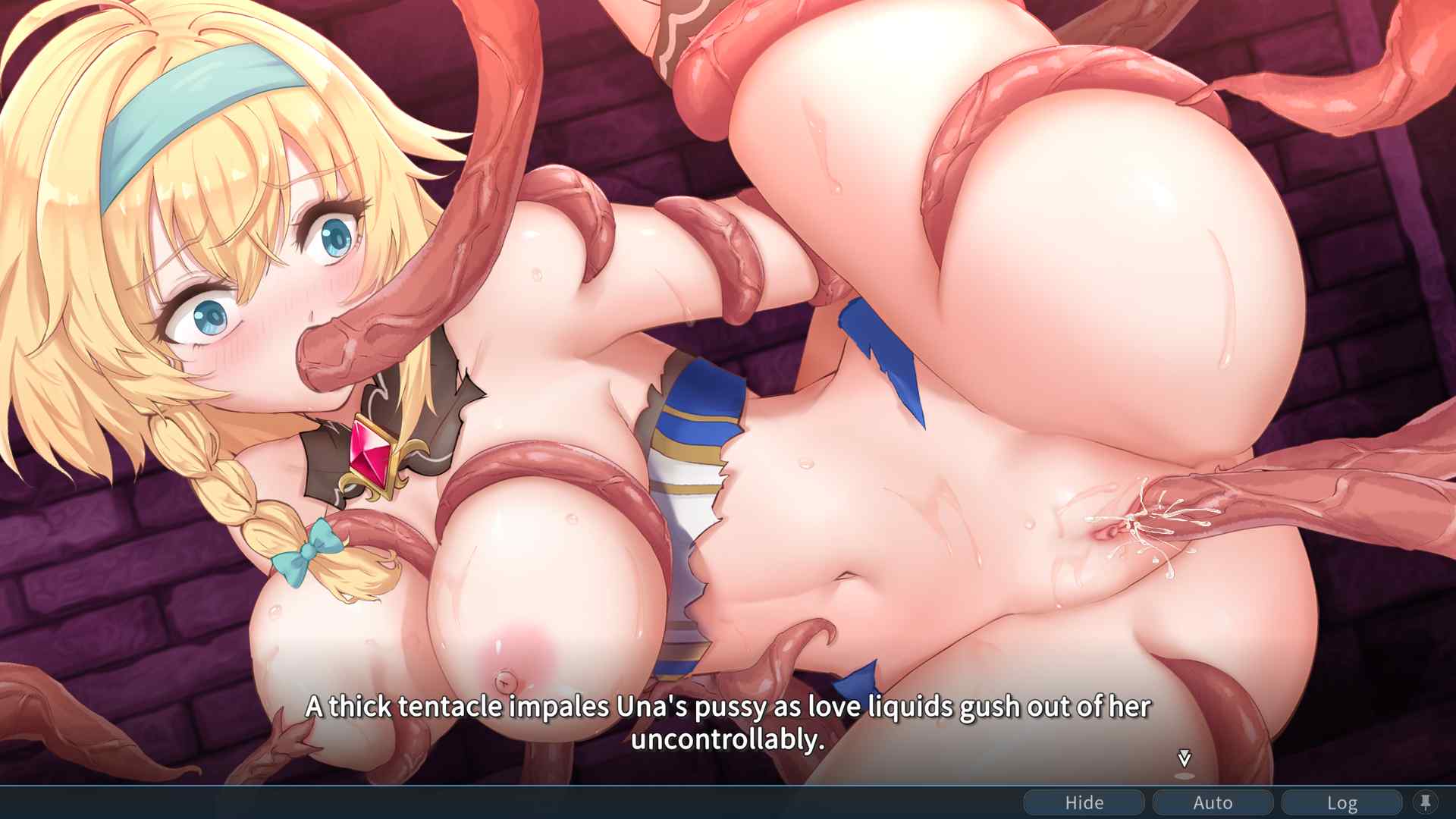 Take Me to the Dungeon!!
Hanabi Fuusen
Version: 0.30.7 Demo
Game Info
Name: Take Me to the Dungeon!!
Version: 0.30.7 Demo
Updated: 2023-08-21 14:12:23
Language: Chinese, English, Japanese, Korean
Engine: Unity
Platform: Windows
Genre: 2DCG, Animated, Big Tits, Creampie, Fantasy, Female protagonist, Japanese game, Male Protagonist, monster, Monster Girl, Multiple Penetration, Oral Sex, Rape, Strategy, Tentacles, Turn based combat, Vaginal Sex
Description
Explore the depths of this massive dungeon with your adorable companion Una in this exciting R-18 deck-building adventure!​
Installation Guide
1. Extract and run
Developer Notes
Dynamic Dungeon Layout
Fight through randomly-generated monster-filled dungeons and encounter merchants, treasures and story events. You can only see three levels down, so choose wisely as you push deeper into the dungeon.
Titillating Card Battles
Build the most powerful deck out of over 50 different cards and 20 different runes and use it to overwhelm your enemies! Be careful, because Una's clothes might tear if she gets injured!
Random Treasure
Obtain random treasures to upgrade Una's abilities. Put together the strongest combination and synergize it with your deck to deal ungodly amounts of damage!
An Exciting Story with Multiple Endings
Make choices and experience different endings in this exciting adventure story! Unlock different side stories to trigger various card enchantments. Some enchantments might come in handy, while others might hurt you!
Immerse yourself in the dialogue with Japanese voiceovers for all major characters!
A Plethora of Art and Animations
The game features 11 Spine-animated scenes and over 200 CGs! (variations included)You will not be disappointed by the oral sex, footjobs, group sex, yuri, monsters, tentacles, and more featured in the H-Scenes!
Preview