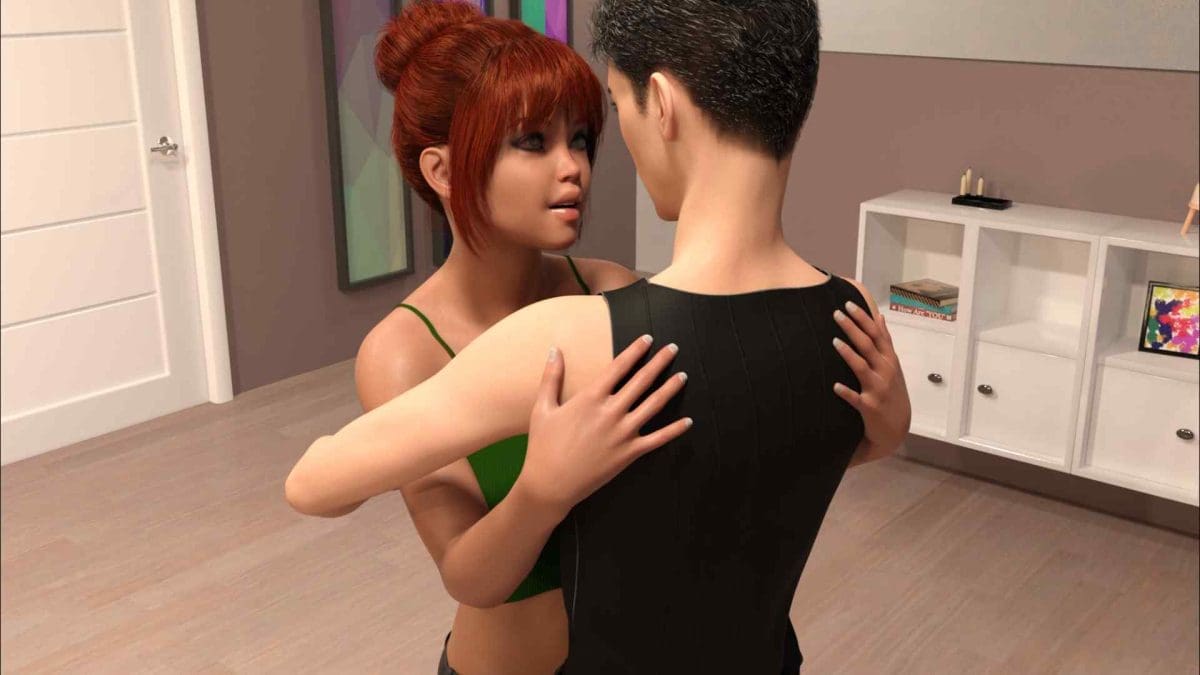 SuperPowered 2
Night City Productions
Version: 0.01.02
Game Info
Name: SuperPowered 2
Version: 0.01.02
Updated: 2023-05-25 12:38:51
Sexual Orientation: Lesbian Games
Language: English
Engine: Unity
Platform: Linux, MacOS, Windows
Genre: 3DCG, Handjob, Incest, Lesbian, Male Protagonist, Management, Masturbation, Milf, Oral Sex, Sandbox, Sleep Sex, Superpowers, Teasing, Transformation, Vaginal Sex, Voyeurism
Description
SuperPowered is a RPG game made with Ren'py. In the game, you play as Billy, a young man still living with his mom. At the very beginning of the game, Maggie (his mother) buys Billy his first superpower. Because money is tight, he doesn't have much of a choice, she's getting him X-ray vision. Before the process begin, the nurse who's gonna give him the shot has to test him to see if he's compatible. As it turns out, he is but there's something else. Unlike most people, who can only receive a very limited number of those shots, Billy seems to have the uncanny ability to absorb an unlimited amount of them. Thanks to this, he could become the most powerful of them all but in order to achieve this level of power, he must be careful. In a world where almost everyone can buy powers, anyone could be a potential threat.
Changelog
v0.00.50
What's new?
Maggie Normal Events: Many New Events
Character State: Impulsive
Maggie Impulsive Events: Many New Events
Location: Maggies Bedroom
Location: Stephanies Bedroom
Location: Coffeeshop
Job: Barista
Implimentation: New Flaw
Mechanic: Dice Explosions
Power Ability: Psychosism – Dreamscaping
XP Progression
Installation Guide
1. Extract and run
Developer Notes
What's it mean?
Maggie Events :
Maggies Default Normal Events have been finished. I.E. Cooking, Working out, Watching a movie, and Sleeping.
Character State: Impulsive
If a character's impulse rating is 10 at the beginning of a new day, they will gain the Impulsive Personality trait, and every day will get a new impulse. Each character will have thier own set of impulses specific to thier personality. Impulsive characters gain a new schedule with new events.
Maggie Impulsive Events :
Maggies Default Impulsive Events have been finished. I.E. Dancing, Working out, Watching a movie, and Sleeping. Also one additional Day event has been made if Maggie has the correct Impulse.
New Locations :
Maggies Bedroom, Stephanies Bedroom, Coffeeshop (self explanitory)
The Coffeeshop will unlock shortly after gamestart. (one day).
Job: Barista
You can now work in the coffeeshop to earn money. Though there isn't anywhere to spend it yet, except to get coffee… Jobs will have short random encounters, where you can encounter characters, or events based off your current game state…such as Impulsive Maggie forgetting to get dressed… All jobs will operate like this to some degree.
Implimentation: New Flaw
I've added in mechanics for if you happen to walk around with Super Strength. The lesser versions open up options for when you encounter sleeping characters…the extreme version however, can force you into certain actions.
Mechanic: Dice Explosions
Every character now has a maximum amount of Dice Explosion (default: 1). This amount increases based on how much Super Senses you have active. During challenges that requires a dice roll, for each dice explosion you have, rolls of 6 will get an additional roll and add both totals. A single die can explode multiple times so long as you have remaining unused explosions.
Power Ability: Psychosism – Dreamscaping
Most social/mental powers require subject to be awake. Since Psychosism interacts with a person's subconscious mind, you can now use some psychosism abilities on sleeping targets.
XP Progression:
Billy can now earn xp for certain actions. Currently he's limited to what he can learn from Maggie. Maggie also has xp now, though she is limited as well. More options to come in the next update.
Lots of new traits :
Traits are a good tool for making SP2 less micro-managey, as you can give a character effects that last for a few days, and go focus on other things, so I'll continuously be adding in new traits for that purpose.
Finally…
Lot's of UI tweaks, Refactoring, and bug fixes have implimented. I had to rebuild the save system … again, so saves from the first Tech Demo will not work. But I don't forsee further save compatibility issues in the future.
That it?
Globex –
Unfortunately, Early on I realized that I needed more time than I had to add globex this update. I decided to cut it so I could finish the XP progression, because having a bunch of powers that always fail is worse, then having a few powers, that you can train to improve on.
Stephanie –
When making Maggies Impulsive state, It took a lot of time…400+ rendered images worth of time. Which left me with very little time to add in Stephanies content.
Soooo….
I don't know what to call this. It's not a tech demo…But It needs a bit more before I'd call it a full build release…. Buildv0 works I guess.
Preview