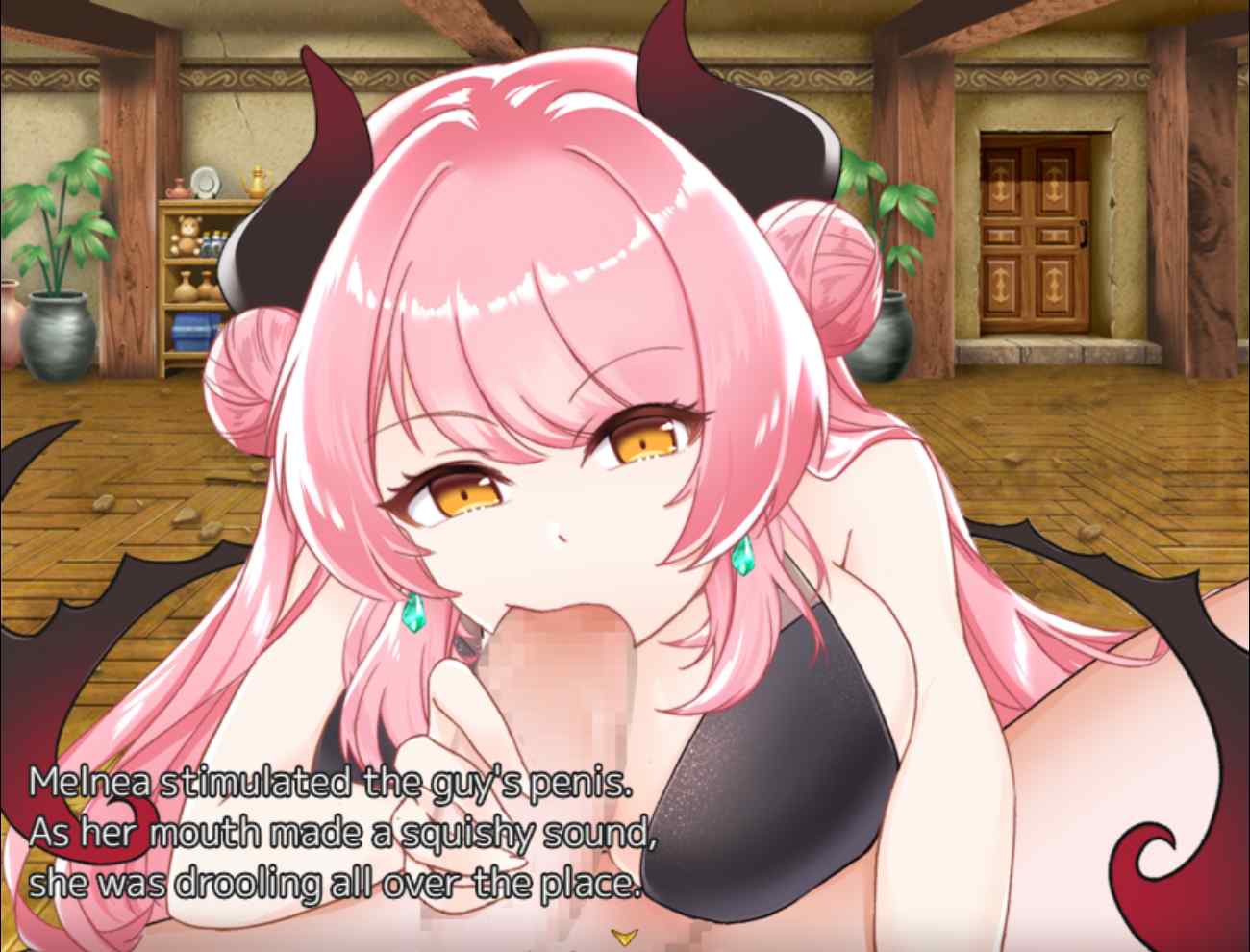 Succubus Melnea
circle J
Version: Final + DLC
Game Info
Name: Succubus Melnea
Version: Final + DLC
Updated: 2023-08-21 14:07:28
Language: English, Japanese
Engine: RPGM
Platform: Windows
Genre: 2D Game, 2DCG, Big Tits, censored, Creampie, Female protagonist, Handjob, Japanese game, Monster Girl, Oral Sex, RPG, Sandbox, Teasing, Titfuck, Vaginal Sex
Description
Naughty Monster Succubus "Melnea"
One day she arrives at a village on Earth.
She must seduce as many men as possible by the 2nd night.
*No combat in game.​
Installation Guide
1. Extract and run
Developer Notes
~Character~
Melnea / Succubus living in the Dark World.
Professional at cum extraction. She can make guys cum in a matter of seconds.
Levels up as she acquires more cum, which helps her learn stronger spells.
~Naughty scene transition~
Melnea can use the "Naughty magic that forces men to cum" (By leveling up).
If you choose to use this during naughty scenes, you'll get a different outcome.
~About NewGame+~
After you beat the game, you can pass on some of the data and go for another round.
*Extraction level / Extraction status / Money / Certain items / Achievements can be passed on.
~System~
-Game mostly consists of conversations and exploration.
-Conversation windows can be hidden.
-Easy to remember maps for quick progress.
Preview