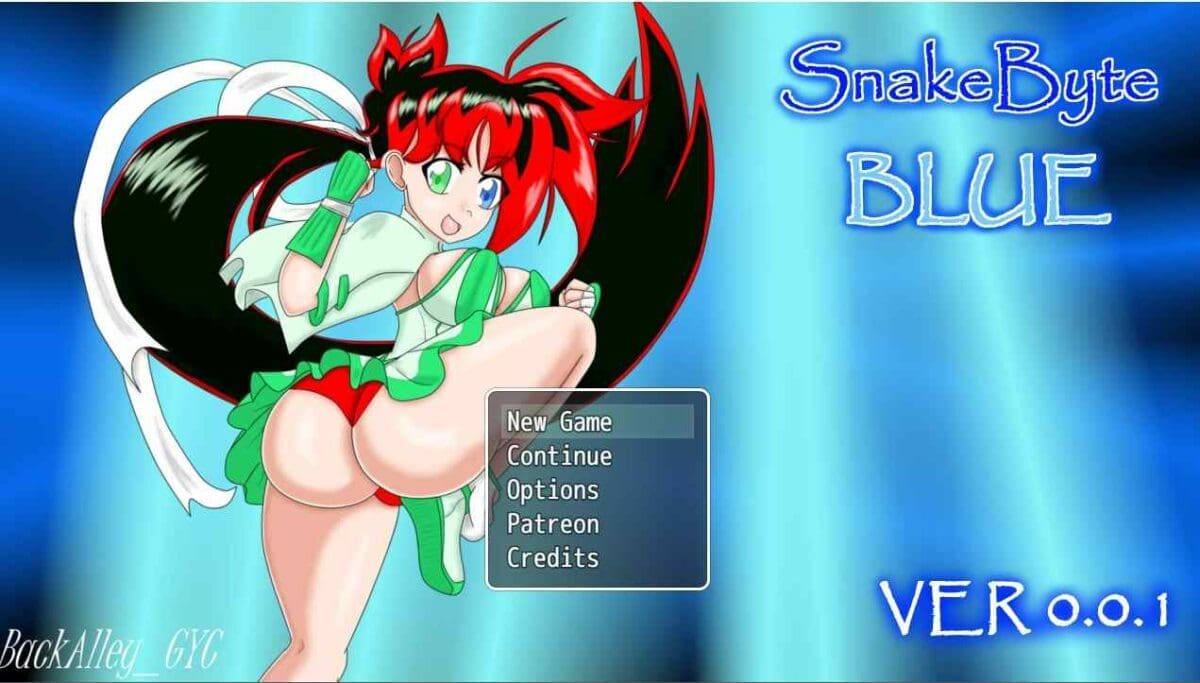 SnakeByte Blue
BackAlley_GYC
Version: 0.02d
Game Info
Name: SnakeByte Blue
Version: 0.02d
Updated: 2023-06-09 05:02:03
Sexual Orientation: Lesbian Games
Language: English
Platform: Windows
Genre: 2DCG, adventure, Ahegao, Big Ass, Big Tits, combat, Corruption, Creampie, Female protagonist, Groping, Handjob, Humour, internal view, Interracial, Lesbian, Mind Control, Monster Girl, Oral Sex, Parody, Turn based combat, Vaginal Sex
Description
SnakeByte Blue is a porn parody of Great Y Comics' "SnakeByte" comic: a VERY adult reimagining set in a fantasy,
action-packed world. You take the role of a pragmatic young girl who is given the task of tracking down an ancient source of power, before the world falls into a state of corruption at the hands of an evil goddess.
Changelog
0.0.2 (D) Changelog;
-Content
–Coloured all Police Job Art, as well as Border Guard scenes
–Sonya, Pikz, and Sparky Art retouched
–Added Grab art for new costumes and retouched old scene artwork (currently 52 pics added/updated)
–Story can continue at Cycle Town (Killing Time Quest)
— Rio gets the "Flash" and C*ock rest" grabs
–New Dungeon: Mines
-Technical
–Cycle Town Weekly Sales now for a single day at the start of the week
–Added new Preloader plugin by Chauncer. Increases loading times (nothing horrible, this is still just a small game) but should reduce freezes and crashes
–Added a plugin to help fix the base engine, which was causing higher pcs to freeze up when playing
–"Out of combat grabs" now only go up to stage 2 attacks
–Stage 3 combat grabs are now no longer a choice, but randomised again. The Event chain was getting too long and complex with the new costumes was getting too complex (for me and RPG Engine) and this keeps it that much simpler
–Slowed down the Guard Checkpoint so you can all enjoy the art better
–Added Feral Skittling encounters to the world map
-Bug Fixes
–Removed wrong face art in Rennai's intro scene
–Fixed not being able to change into Police Outfit when sleeping at Manor
–Fixed the state adding bug on non-combat grabs
Installation Guide
1. Extract and run
Developer Notes
0.0.1 (b) Not much to say, this is the first time posting!
Oh wait, I know. So, with each area of the game I create, I'm going to update the content within it based on letters. For example, 0.0.1 (A) – being laying the general groundwork, (B) – adding characters and some content, (C) will be adding more content beyond the existing , and on and on until the stage is complete. I'm aiming for monthly updates btw.
Then we head onto 0.0.2 (a) – set the stage, (B) add content, (C) add more content and so on until the project gets to 0.1.0 – wherein this will be the stage where I add in the little animations, sound effects, and all that jazz.
Preview