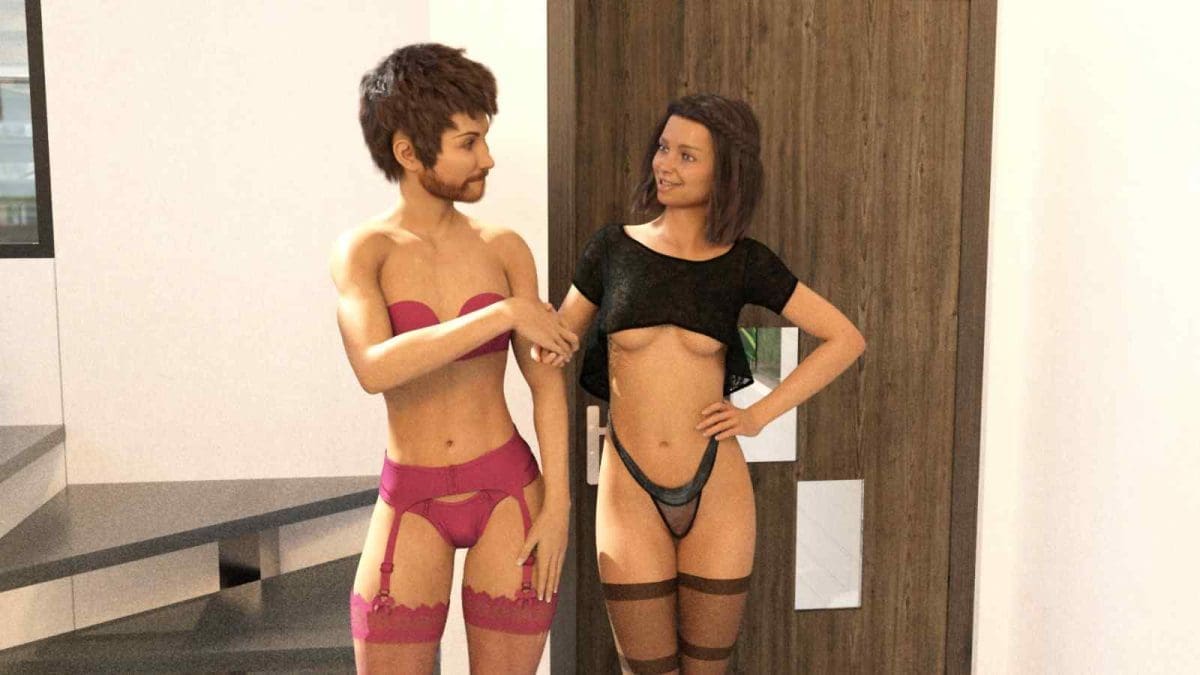 Sissy Diaries
Gender Bender
Version: Demo
Game Info
Name: Sissy Diaries
Version: Demo
Updated: 2023-06-08 12:01:55
Language: English
Engine: Ren'Py
Platform: Android, Linux, MacOS, Windows
Genre: 3DCG, Animated, Big Ass, Big Tits, Horror, Male Protagonist, Masturbation, Mobile Game, Sissification, Teasing, Trap
Description
Welcome to "Sissy Diaries,"
the naughty and tantalizing adult visual novel that will take you on a journey of self-discovery and passion.
Meet our protagonist, a married man who indulges in his passion for crossdressing in secret.
Get ready for a steamy adventure as the protagonist meets ,
a hot neighbor who helps them improve their crossdressing skills.
With each encounter, the protagonist becomes more confident and daring,
leading to wild and exciting moments of exploration.​
Installation Guide
1. Extract and run
Developer Notes
Embrace Your True Self
But that's just the beginning – the protagonist's journey takes a thrilling turn as they embrace their true self and transition into a trans woman. Along the way, they'll explore their deepest desires, navigate complex relationships, and engage in sizzling encounters with a diverse cast of characters.
Your Story, Your Choice
With multiple branching paths and endings, "Sissy Diaries" is an interactive visual novel that puts you in control of the story. Whether you're looking for a wild fling or a deeper connection, this game has something for everyone.
Start Your Journey Today
So what are you waiting for? Dive into the world of "Sissy Diaries" and explore your wildest fantasies. The first episode is available now, so join the protagonist on their exciting journey of self-discovery, passion, and transformation.
Our Games
Milf Mansion
Sissy Diaries
Cuck Brother
Slutty Corp
Living with My Sisters
Living with My Sisters 2
Roommate Took My Gf
Orgasm Treatment
Preview