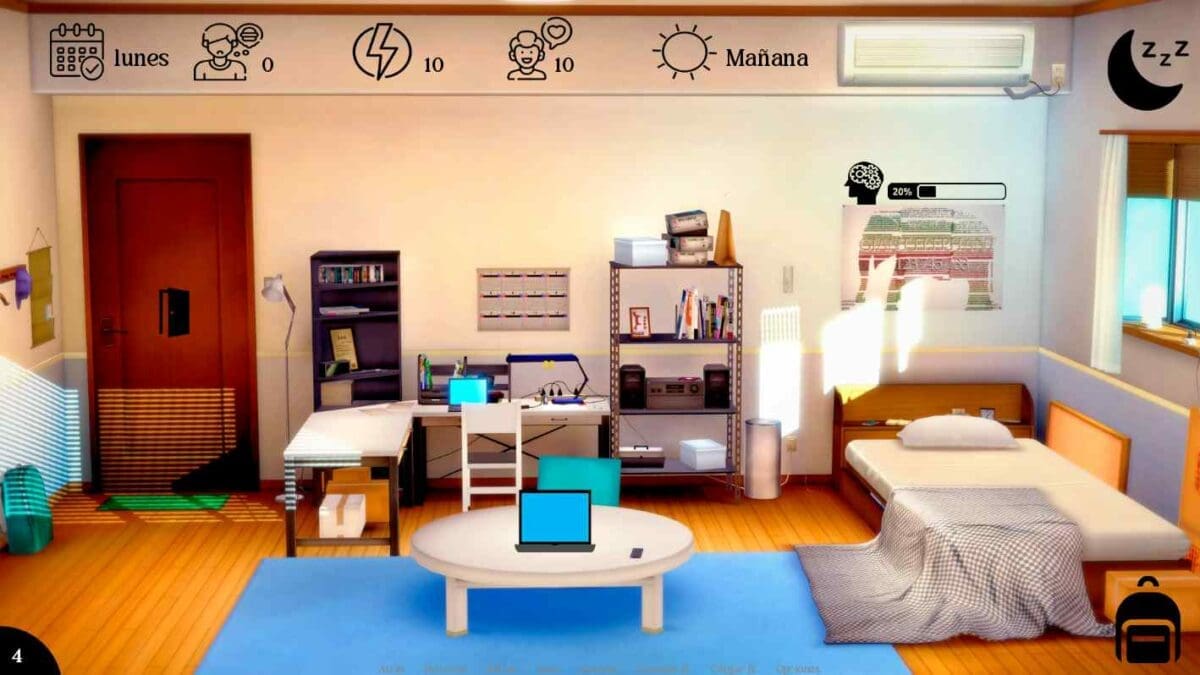 Shakai Seikatsu
Leroy12
Version: 0.1.0
Game Info
Name: Shakai Seikatsu
Version: 0.1.0
Updated: 2023-06-08 11:01:09
Language: English, Spanish
Engine: Ren'Py
Platform: Android, Linux, MacOS, Windows
Genre: 3DGC, Anime, dating simulator, Exhibitionism, Handjob, Harem, Male Protagonist, Masturbation, Mobile Game, Sandbox, school setting
Description
Shakai Seikatsu is an adult harem visual novel game with elements of visual novel and dating simulator. After the tragic death of your parents you find yourself depressed and with no will to live, but your best friend will help you not to think about it, but your life will take a turn that you would have never imagined.​
Changelog
v0.1.0
-12 new high quality videos
-Two new characters have been added
-The start menu has been completely changed
-A new button has been added to the start menu (Continue).
-More than 800 high quality images
-2 events have been added
-The images will now be translated into the language of your choice.
-A new location (Nursing) has been added.
-An exclusive code has been added for backers (Adds benefits and exclusive content).
-Completely changed the way points are earned with characters.
-Now you can watch videos in your PC browser!
-New sounds have been added and existing sounds have been improved.
-Special character interactions have been added.
-Now you will be able to access the places with the new map.
-Now there is a chance of rain falling at night while you are sleeping
Remastering
-The pool event has been improved
-Updated the PC operating system
-Changed the interface of the application where you can see your statistics.
-Changed the kitchen of your house
-Changed the living room of your house
-Changed the map design
-Changed the roof of the institute
-Improved the 3D model of your characters
-Improved the event of the date with Kioko
-Improved all the events with Akane
-Kioko's appearance has been changed.
Correction of errors
-Fixed a bug that caused the weather to change if you tried to go to school in the -afternoon.
-Fixed a bug that when opening the mobile and the inventory at the same time -the whole game was broken.
-Fixed a bug that caused that when buying food the money was set to negative
Adjustments
-Removed the "Intelligence" statistic from the main character.
-Removed "Excitement" statistic from main character
-Inventory has been removed
-Changed the vending machine prices
-Adjustment has been made to the cheat menu
Installation Guide
1. Extract and run
Developer Notes
PD: if you liked the game consider supporting with a grain of sand, the game is completely free and when I finish it I will publish it for free for everyone, but if you want to support me to finish it faster I would appreciate it a lot!
Consider supporting my patreon to receive exclusive content!
PD2: If you find an error or a bug don't forget to report it on my Discord page.
Preview