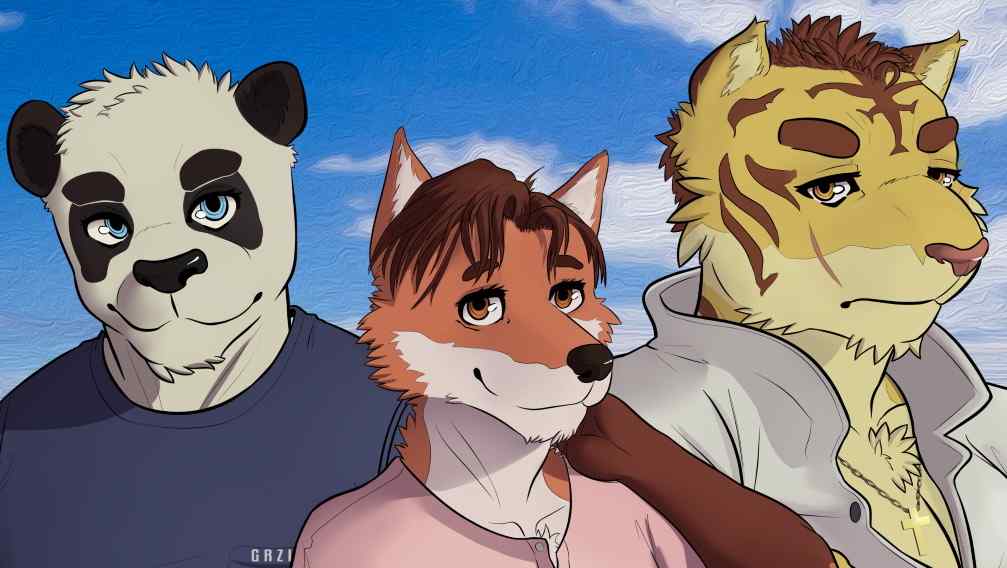 Santa Lucia
Stormsinger Studios
Version: Build 41 Gallery
Game Info
Name: Santa Lucia
Version: Build 41 Gallery
Updated: 2023-05-05 13:21:17
Sexual Orientation: Furry Games, Gay Games
Language: English
Engine: Ren'Py
Platform: Android, Linux, MacOS, Windows
Genre: 2DCG, Animated, dating sim, Furry, gay, Male Protagonist, Mobile Game, Romance
Description
In "Santa Lucia", you take on the role of a young cat named Ben in his first semester at the University of Santa Lucia. As a child, Ben was prone to crippling headaches and blackouts. One night in his first year of high school, these pains culminated in a terrifying nightmare, which marked the beginning of recurring night terrors which have plagued his life ever since then.
Still, Ben manages to maintain an optimistic view of life, looking forward to the change of pace university has to offer. As you experience Ben's first semester, you'll encounter a wide cast of colorful characters, several of whom you'll be able to pursue a romantic relationship with. However, some nights Ben still has those headaches which caused him so much grief growing up. Will you be able to live your first semester of university to the fullest, or will the pains eventually overwhelm you?​
Changelog
Build 41 Notes:
N/A
Build 40 Notes:
+ Bryan Route: Oct 19th
+ Common Route: Oct 20th
+ Moved first time start-up options to when a new game is started
+ Sprite revamp for Bryan
+ Sprite revamp for Kane
Installation Guide
1. Extract and run
Developer Notes
Santa Lucia is an adult-oriented visual novel being developed by a branch team of Stormsinger Studios. This game has been DzahnDragon's baby for years and is what he initially set out to build experience for with the Morenatsu Revisited project. Dzahn and Devilizer aim to create an engrossing drama about a young man's first experience with college life, hopefully bringing back nostalgic memories for readers who have gone through something similar.
This visual novel is intended for adults only and will feature graphic depictions of homosexual relationships. There are also depictions of violence and trauma that readers may find disturbing.
Preview