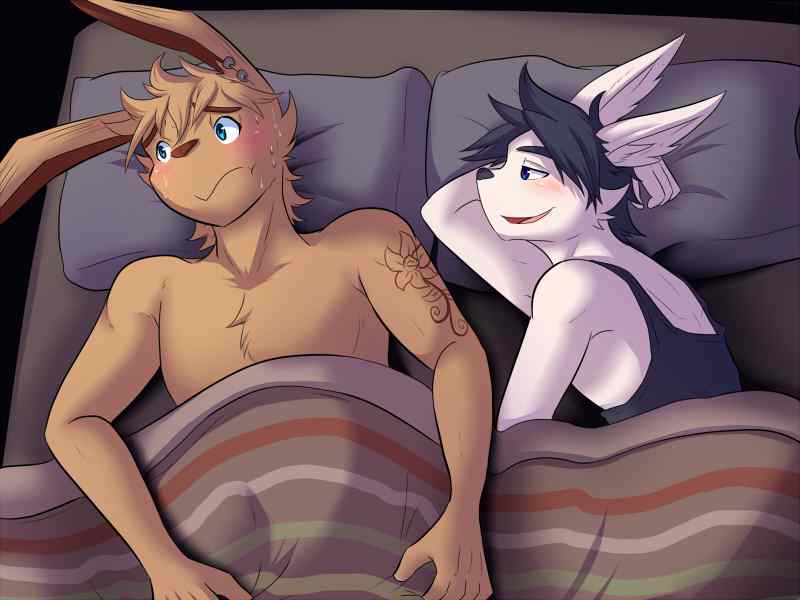 Repeat
Shirokoi
Version: 0.7.7
Game Info
Name: Repeat
Version: 0.7.7
Updated: 2023-05-05 04:02:39
Sexual Orientation: Furry Games, Gay Games
Language: English
Engine: Ren'Py
Platform: Android, Linux, MacOS, Windows
Genre: 2DCG, Anal Sex, Furry, gay, Handjob, Interracial, Male Protagonist, Oral Sex, Paranormal, school setting
Description
Repeat is a nonlinear visual novel about what seems like your average furry city and a fairly normal school. However, supernatural forces and odd individuals lurk at every corner. Will you be able to uncover their secrets? Or will their inevitable tragedies strike you down first?​
Changelog
v0.7.7
64 new pages (23,430 words) of story Sissel's route!
Sissel's Route: Day 13 Part B is now complete. Day 14 has begun.
12 new illustrations for Sissel's route.
10 new sprite variations/outfits for certain characters.
2 new NSFW scenes.
More typos/grammar fixes!
Installation Guide
1. Extract and run
Developer Notes
Repeat will be free and open for everyone to enjoy.
I aim to update the game about once a month. Every update will include more story and artwork. The game will feature choices that greatly affect the growth of the story as well as your relationships with other characters.
It will also contain NSFW content.
Once the story begins moving along, and relationships grow stronger between characters, some rather intimate scenes may occur. All romantic relationships in this game are homosexual. Any relationship with female characters will be purely platonic.
Preview