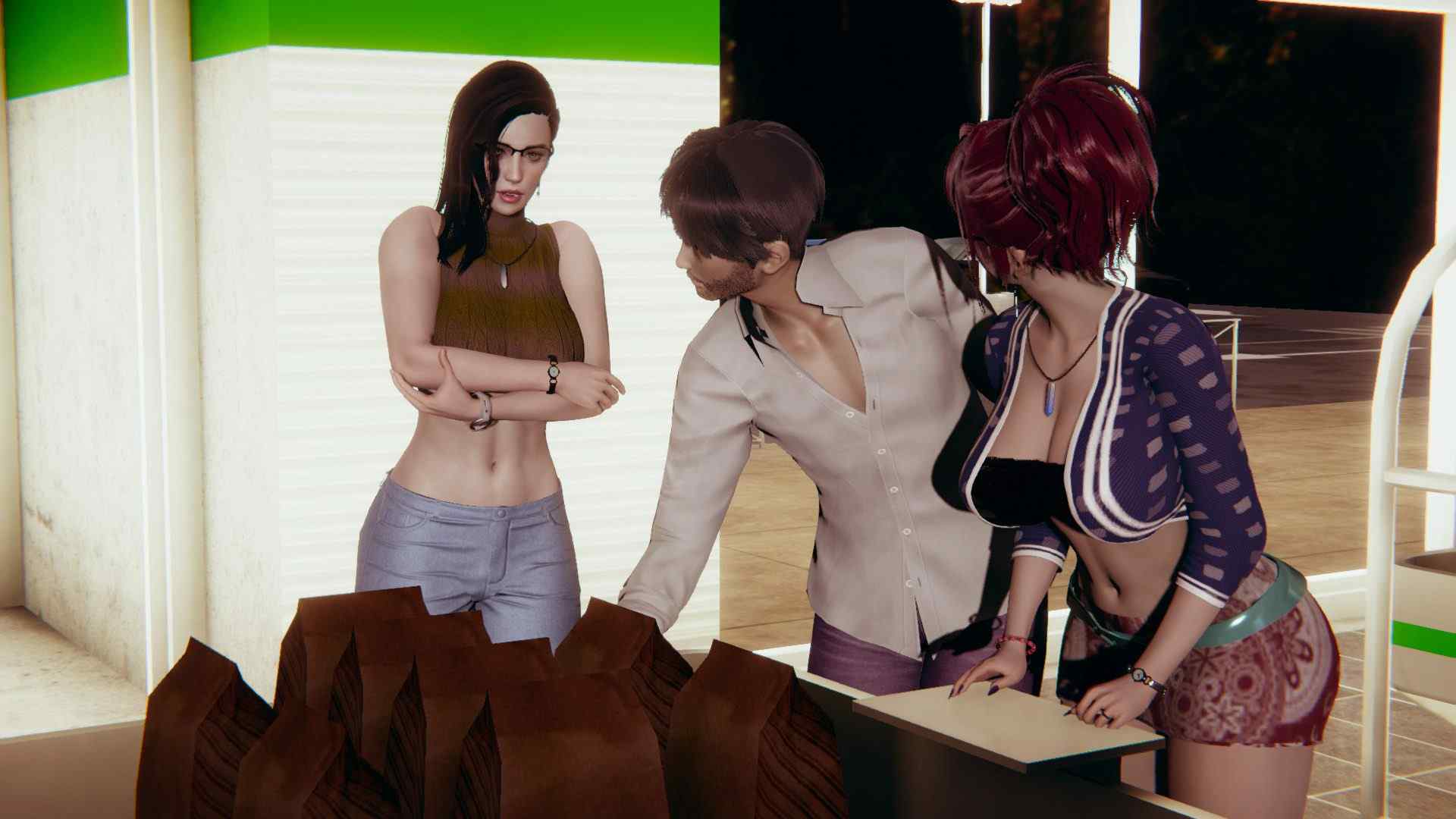 Project: Quarantine 00 [v0.1]
Leonde Swatch
Version: 0.1
Game Info
Name: Project: Quarantine 00 [v0.1]
Version: 0.1
Updated: 2023-04-06 13:49:49
Language: English
Engine: Ren'Py
Platform: Linux, Windows
Genre: 3DCG, Big Ass, Big Tits, Cheating, Corruption, Incest, Male Domination, Male Protagonist, Milf, Sleep Sex
Description
In the year 20XX the world saw what are the indications of a future termination because of humankind. The production of a Virus that spread quickly across the globe drove humankind to a monetary, political and social emergency.
Individuals needed to separate themselves and withdraw themselves in their homes, the legislatures of all nations proclaimed a highly sensitive situation and quarantine as an action to contain the pandemic until a fix could be found to vaccinate the populace.
This story is about a young fellow with a typical and common life, with practically no companions and no friendly contact before this occurred, along with his mom and sister they should attempt to endure this danger and manage the outcomes of disconnection. social and the better approach for life to which this world is going. Will their psyches be sufficiently able to imagine this change? Or on the other hand will the licentious longing that lives in every one of us be the prevailing one?.
Changelog
v0.1r
-Rework of the game
-2000+ dialog lines
-Add more characters
-Add Spanish language
v0.1
– First release of the game.
Installation Guide
1. Extract and run.
Developer Notes
Due to health problems and lack of time, I was forced to delay the development of this VN.
In this new version I will add more characters as the story progresses, since I manage to write a large part of the plot.
I ask for a little patience since making the scenes takes me longer than expected, but I do it in order to make it as good as possible.
In this rework there are still few decisions to make, which I am expanding for the next version, so that the decisions made have a great impact on the development of the story.
Hello, I'm Leonde an amateur VN creator. I have been played VN for many years and also designed characters in Honey select for a while ago, that leads me to create my own VN with my own characters to show them to people.
I am currently working on Project: Quarantine 00.
Feel free to let a comment.
Preview