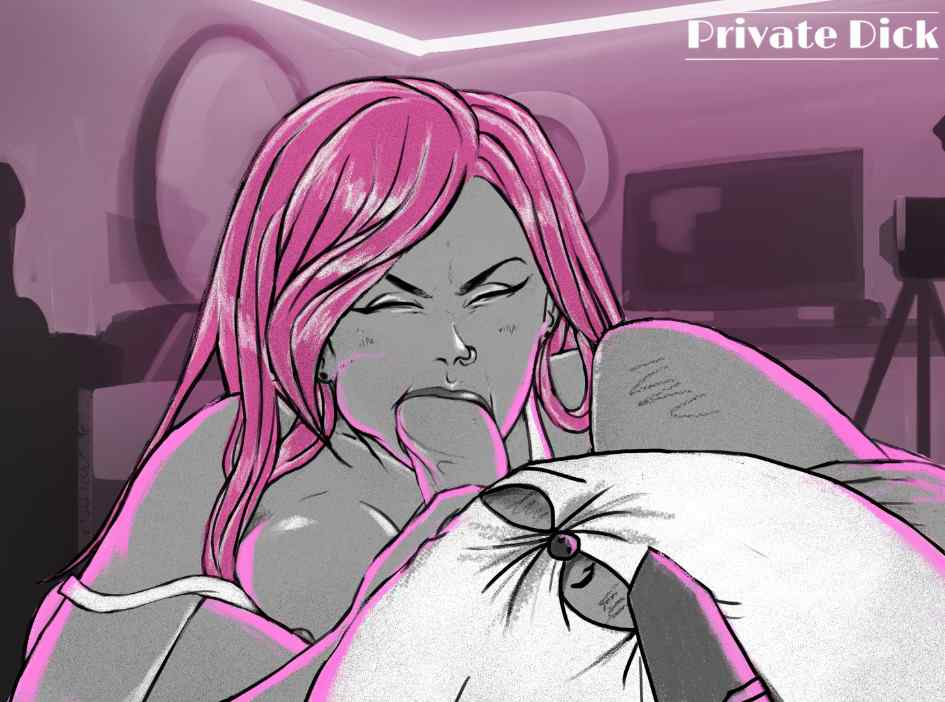 Private Dick
Cisco Donovan
Version: 0.1.3
Game Info
Name: Private Dick
Version: 0.1.3
Updated: 2023-05-24 10:12:43
Language: English
Engine: Ren'Py
Platform: Linux, MacOS, Windows
Genre: 2DCG, Anal Sex, Male Protagonist, Noir, Oral Sex, Stripping, Vaginal Sex, Voyeurism
Description
Venture into the investigators of Sam Steele, investigator for hire, in this story-driven corporate trick with a cast of outlandish, wonderful or more all underhanded characters.
Changelog
v0.1.3
Red Tie Demo released
Installation Guide
1. Extract and run.
Developer Notes
Demo contains:
* Introductions to Roxi, Evee, Bobbi, Emily, Bree (and of course, P.I. Sam Steele)
* A stylish striptease in the intro
* Two graphic CGS, one heavily interactive
* Social media interface
* Previews of what is to come
Upcoming Features:
Complex story: There are over 40 multi-part stories planned for Private Dick, almsot all involving at least one CG.
Social media: Voyeurism is one of the big kinks of Private Dick, and modern social media is a wet dream for the voyeur. Social Dick will have a social media interface where you can catch up with the cast from a safe distance, enjoying a little casual exhibitionism.
Innovative, creative sex. Tired of the same old vanilla sex scenes? Sick of the handjob – blowjob – vaginal – anal progression? Seen a few too many tentacles? Every scene in Private Dick is designed to titillate, surprise and innovate – while also giving you options. Skip a scene you don't like, steer a scene to be more gentle or more rough. It's your journey.
No hard choices. Well, maybe one. But Private Dick isn't about choice or consequence. I don't want you to make a choice which means you lose out on content later on. I don't want you to grind through the game twice just to get a different ending. Where the game presents choice to you, it's to express yourself and your interests. All CGs can be replayed any time and in different ways.
Preview