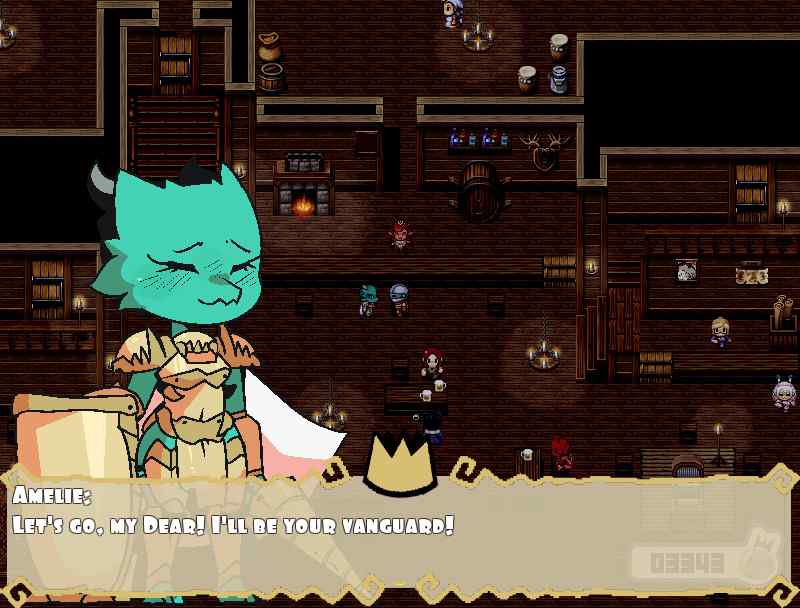 Princess & Conquest
Towerfag
Version: 0.20.05
Game Info
Name: Princess & Conquest
Version: 0.20.05
Updated: 2023-05-06 09:31:25
Sexual Orientation: Furry Games, Gay Games
Language: English
Engine: RPGM
Platform: Windows
Genre: 2D Game, 2DCG, adventure, Anal Sex, Animated, Big Tits, combat, Creampie, Fantasy, footjob, Furry, gay, Handjob, Male Protagonist, monster, Monster Girl, Oral Sex, Pregnancy, RPG, Strategy, Titfuck, Trap, Vaginal Sex
Description
Princess & Conquest is a hybrid RPG game where you, the Knight, will have to decide the fortunes of a Kingdom, plunged into chaos after a certain "incident"!
The sudden disappearance of a powerful dragon is the spring for a series of events that have brought chaos to the Kingdom!
Changelog
Additions and changes:
Added "Dialogue Box" customizing options in the System Menu!
New dialogue/menu window (recolor it at will in the System options)
Guild Clerk NSFW scene added
Pruszka NSFW Animation #1 added
Pruszka, the Zmeu, has been added as DLC character
"Draconian" Skill added
New sprites added for Drusy, Dur, Keaton and Wyvern Princess SUCC form
Tweaked NPC roaming timer
Heirs are now shown in the Kingdom Status menu
Updated Kingdom Status menu with the Reign banners
Added (C)hoose (Y)our (O)wn (P)rogeny NPC! Onyxxx can be found around Oni Crater!
Succubi are now shown as capable of flight in the Level Up menu (they can only at night though)
Updated some dialogues for Slime and Goblin Princess
Installation Guide
1. Download and install the VX Ace RTP if it isn't installed.
2. Extract and run.
Preview