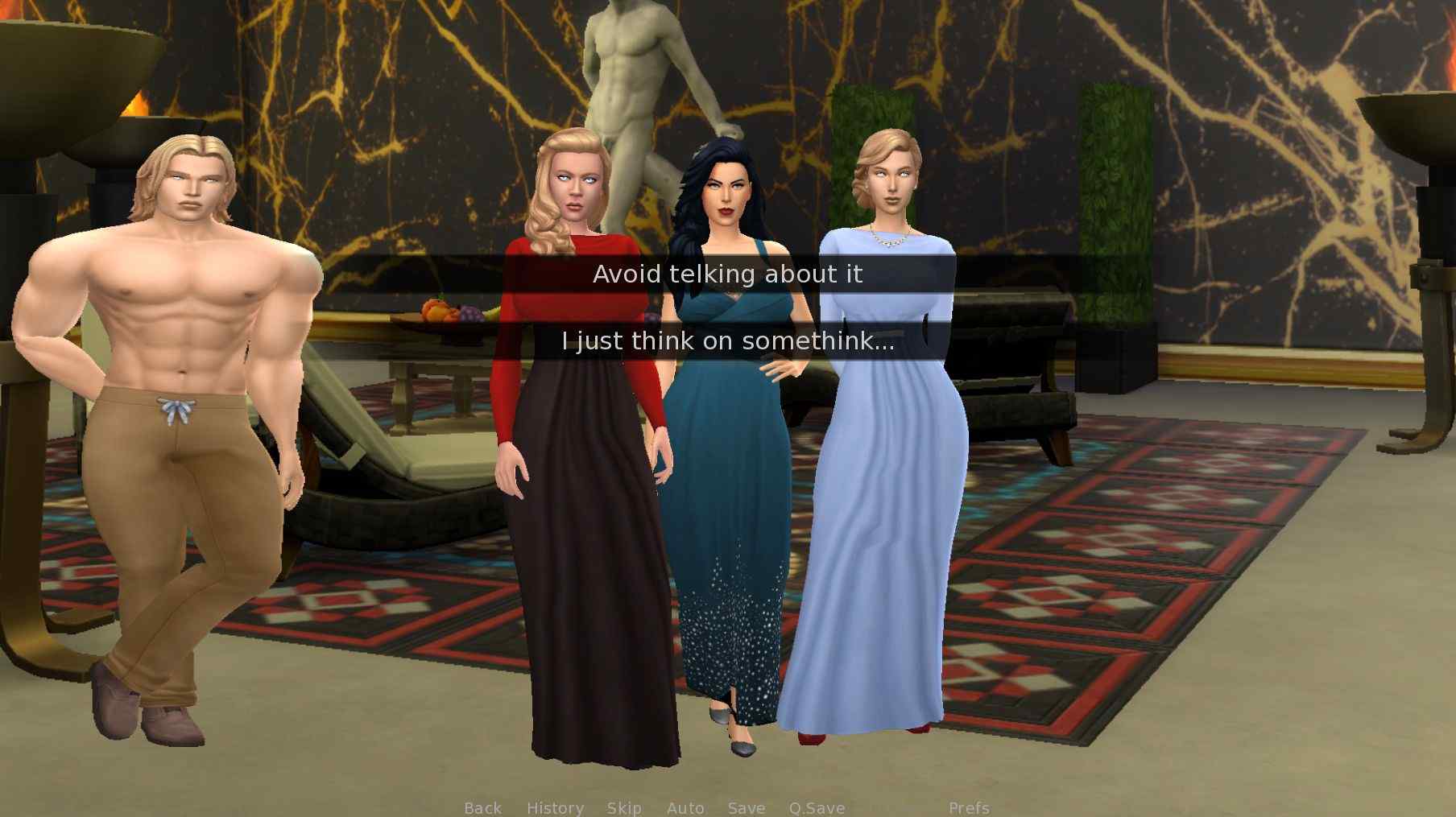 Nobilium [v0.1.0.0.5]
88Michele88
Version: 0.1.0.0.5
Game Info
Name: Nobilium [v0.1.0.0.5]
Version: 0.1.0.0.5
Updated: 2023-04-06 13:41:37
Language: English
Engine: Ren'Py
Platform: Linux, MacOS, Windows
Genre: 3DCG, Anal Sex, Graphic Violence, Male Protagonist, Oral Sex, Pregnancy, Romance, Vaginal Sex
Description
The Nobilium Family is quite possibly of the most noticeable imperial family in the Vampire race. This story is about Family, Friendship, Alliance and why the Nobilium family is the most impressive and vindictive. Our Protagonist, Michele will find reality with regards to himself and understand his real essence. Michele, alongside his sisters Eleanore and Alexis are officers in the Roman Empire, directing their own army: The Phantom Legion. Their mom Minerva wedded Iulius, when she found the horrible and heartless nature of her ex Lorenzo. He didn't take it well. Years after the fact Michele will find his lethargic nature and recapture his Vampirism through the intercession of his auntie Euridice . All at once, Michele and his sisters will recapture their recollections however just of their initial 2 years.
Changelog
v0.1.0.0.5
The continuation of the story.
Added few choise.
Added some new characters.
Patroclo and Darius gonna show up at domus Nobilium.
Few falshback on what happened yesterday with fire mantioned by Ottaviano and Minerva will be confirmed by Patroclo.
Installation Guide
1. Extract and run.
Developer Notes
If you find out some spalling mistakes make me know it. It will help me imporve a lot.
Sex scene will be present in future update as well. So don't be worrie about. its alweys an adult visual novel like others.
I will make some changes in future. In future ther will be sex secenes in the past and in present day 6 A.D.
tags planned: Vaginal sex, Blowjob. Harem. Grafic Violence. Anal sex. Threasome. Pregnancy
Preview