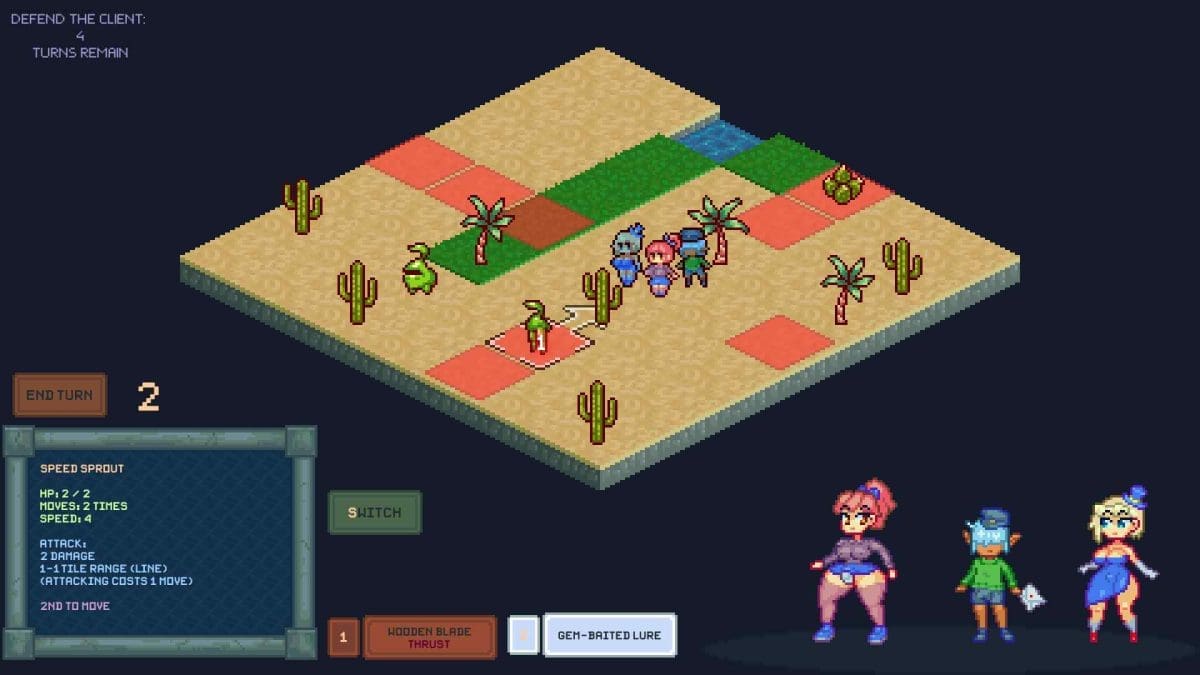 Monster Monsoon
Impy
Version: v0.4a
Game Info
Name: Monster Monsoon
Version: v0.4a
Updated: 2023-05-22 16:45:53
Language: English
Engine: Unity
Platform: Linux, MacOS, Windows
Genre: 2DCG, adventure, Big Ass, Big Tits, Fantasy, Female protagonist, futa/trans, Male Protagonist, Monster Girl, Ntr, Strategy, Voyeurism
Description
Most erotic events in this game are of either NTR or voyeuristic nature.
Protect your clients as you escort them between neighboring towns.
Fight road monsters and spend your hard-earned rewards in sultry taverns.​
Changelog
v0.4a
N/A
v0.3b
N/A
v0.3a
1 phone event with picture.
Items are no longer saved separately for each character and changes will be saved when you return to the tavern.
Minor text and art adjustments.
Slight adjustment to event bond level requirements.
Slight adjustment to enemy spawn quantity.
Installation Guide
1. Extract and run
Developer Notes
[Controls]
Left mouse button controls all actions.
You need to select both a road and a town on the map to embark.
Spacebar advanced dialogue in taverns.
1-4 keys select your skills, spacebar switches characters in battle.
[Future Plans]
Development for this game will continue! I plan to add new content for most of 2022. All updates will be made freely available after several weeks of early access for my subscribers.
If you wish to support my work and influence future development, please consider joining me on SubscribeStar
[Credits]
All music and most sound effects are sourced from RP Music
Fonts are from https://www.1001freefonts.com/
Many ideas and suggestions were contributed by my wonderful SubscribeStar Supporters
All other art, code, sound effects and assets were made by me for this project.
Preview