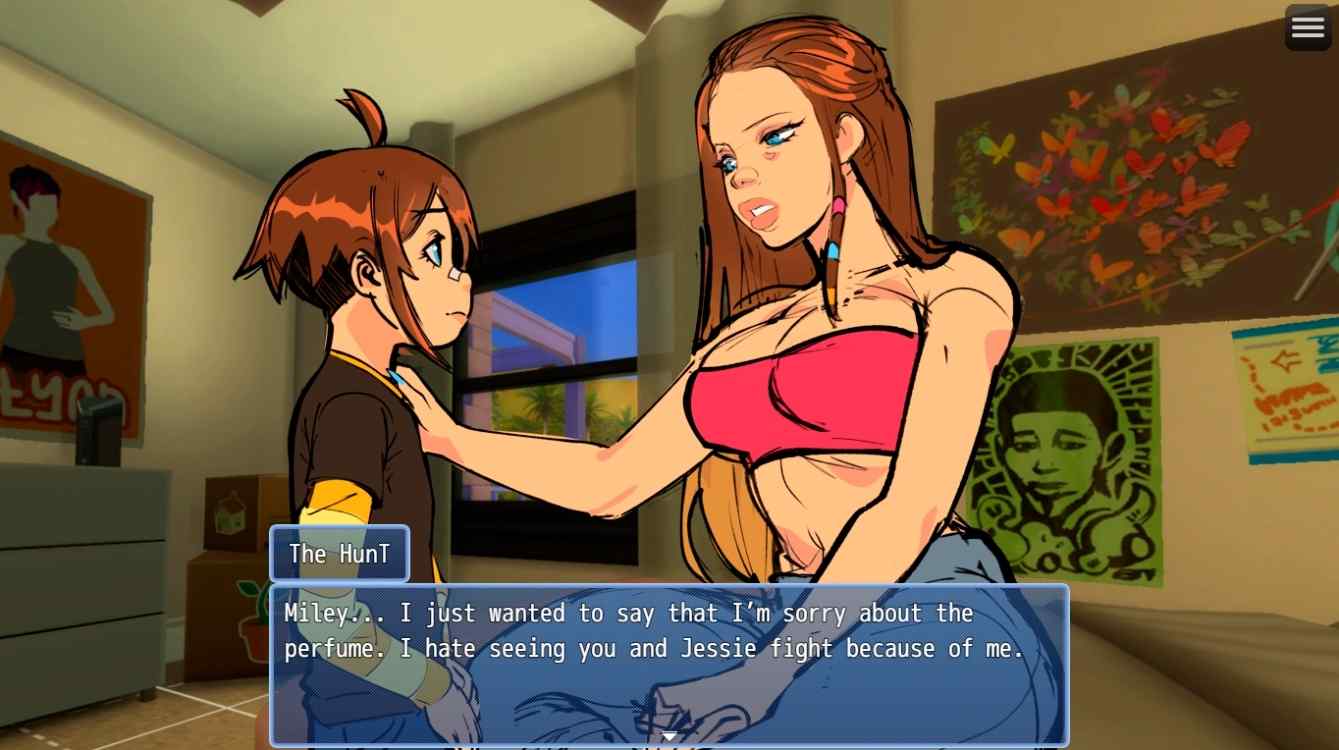 Milf Busters!
Delicate Games
Version: 0.2 + Bug Fix
Game Info
Name: Milf Busters!
Version: 0.2 + Bug Fix
Updated: 2023-08-21 12:20:47
Language: English
Engine: RPGM
Platform: Android, Linux, MacOS, Windows
Genre: 2DCG, adventure, Big Ass, Big Tits, Groping, Incest, Male Protagonist, Masturbation, Milf, Sandbox, Teasing, Voyeurism
Description
Play as a short fellow with a Napoleon Complex that has to bang through his town to figure out the murder of his old man!
All while trying to fight the supernatural forces that wish to stop him and a mysterious magical orb called "The Chode"
who will grant him any wish he wants if he fucks all the mifls in his life!​
Changelog
v0.2 + Bug Fix
Added introduction to all the girls in the game.
Added scenes for main storylines (lewd content will be available after 0.3).
Added Minigames for Cooking and Lawn Mowing.
Installation Guide
1. Extract and run
Developer Notes
Welcome
We will try to do the best porn games we can!
This is mostly for 2D games, so we hope you enjoy them and give us your support!
Our first 2D game will be called:
Milf Busters!
Preview