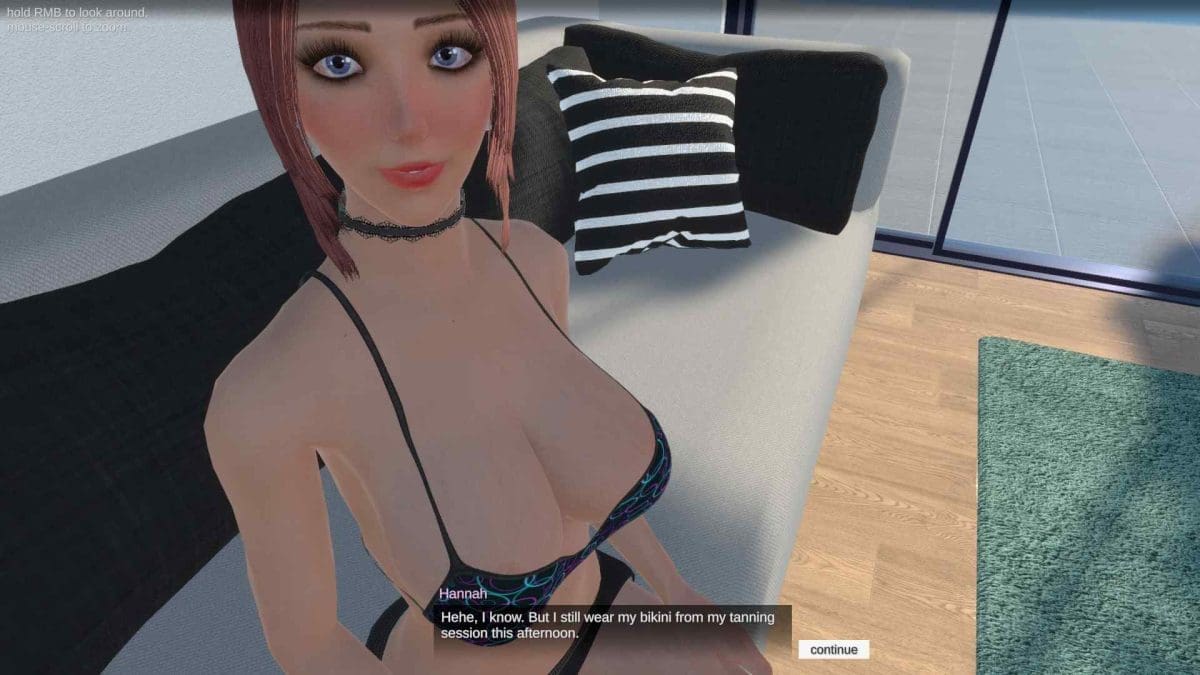 Master of Seduction
HexorGames
Version: 0.1.0
Game Info
Name: Master of Seduction
Version: 0.1.0
Updated: 2023-06-08 13:24:04
Language: English
Engine: Unity
Platform: Linux, MacOS, Windows
Genre: 3d game, Animated, Big Ass, Big Tits, Groping, Handjob, Male Protagonist, Milf, Sandbox, Stripping, Teasing
Description
You start the game by arriving at your father's mansion that he left to your free use.
In the mansion works and lives a housemaid that your father hired before he left.
Do you have what it takes to make your way to your her heart and into her panties?
SHE WILL BE MINE :devilish:
Installation Guide
1. Extract and run
Developer Notes
Hey there!
I am developing "Master of Seduction", a full 3D game where you can move freely and interact with objects and characters. You can play dynamically, earn favor points to unlock story elements and sexual activities with the characters in the game…
InGame-Video: (CAN YOU EMBED THIS WITH THE YOUTUBE PLAYER SO THE VIDEO-PREVIEW IMAGE IS SHOWN?)
https://youtu.be/RrhJe-VmIro
The plotline of the game will evolve as the game progresses in development and new characters are introduced. In this early phase the game is small. In the future there will be more characters, more things to do and of course much, much more content!
On my patreon you can always download the latest public version of the game and play it to decide if you like it and/or want to support me and the project.
There will always be a public version for download which is updated from time to time. Those who support the project on patreon will get game upates much more frequently and have always access to the latest version of the game.
Since there are a lot of experienced adult game players in this forum, I hope for constructive feedback here.
Sincerely,
Hexorgames
Preview