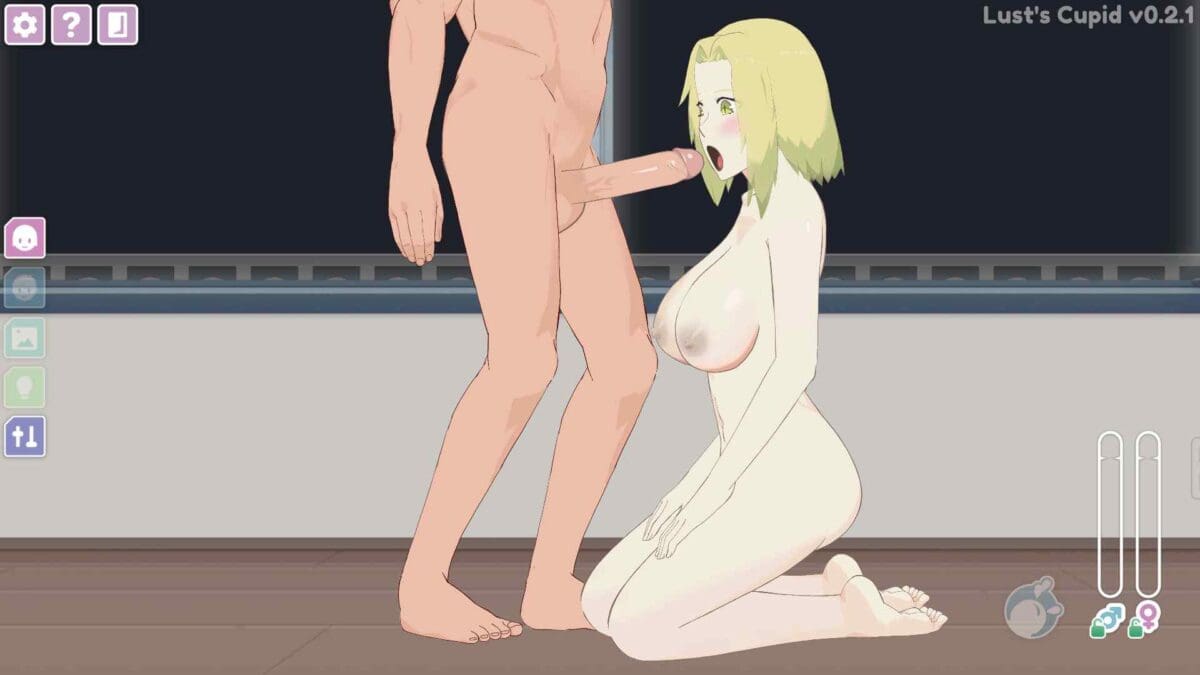 Lust's Cupid
Dinotonte
Version: 0.5.4
Game Info
Name: Lust's Cupid
Version: 0.5.4
Updated: 2023-05-14 16:48:39
Language: English
Engine: Unity
Platform: Android, Linux, MacOS, Windows
Genre: 2D Game, Animated, Big Tits, character customization, Oral Sex, Simulator
Description
Lust's Cupid, a 2D sex recreation game
Changelog
v0.5.4
New Features
– Megumin!
(Look for her save in the Community Character Saves tab)
Bug Fixes
– Fixed knee sprites on cowgirl
– Fixed sorting order on cowgirl
– Fixed hair physics on cowgirl
Installation Guide
1. Extract and run.
Developer Notes
Hi everyone,
Here is the first release for the game!
As we've mentioned before, this version focuses mainly on gameplay, but we managed to include some limited customization already! You can switch between the two existing characters, and mix and match their hair sets, eyes and breasts.
There are a few known issues with the art that we will hammer out in the upcoming days but overall we're happy with what we were able to achieve in the past 3 months! Hope you all enjoy what we've prepared for you, and please share your thoughts so we can keep improving the game!
Preview