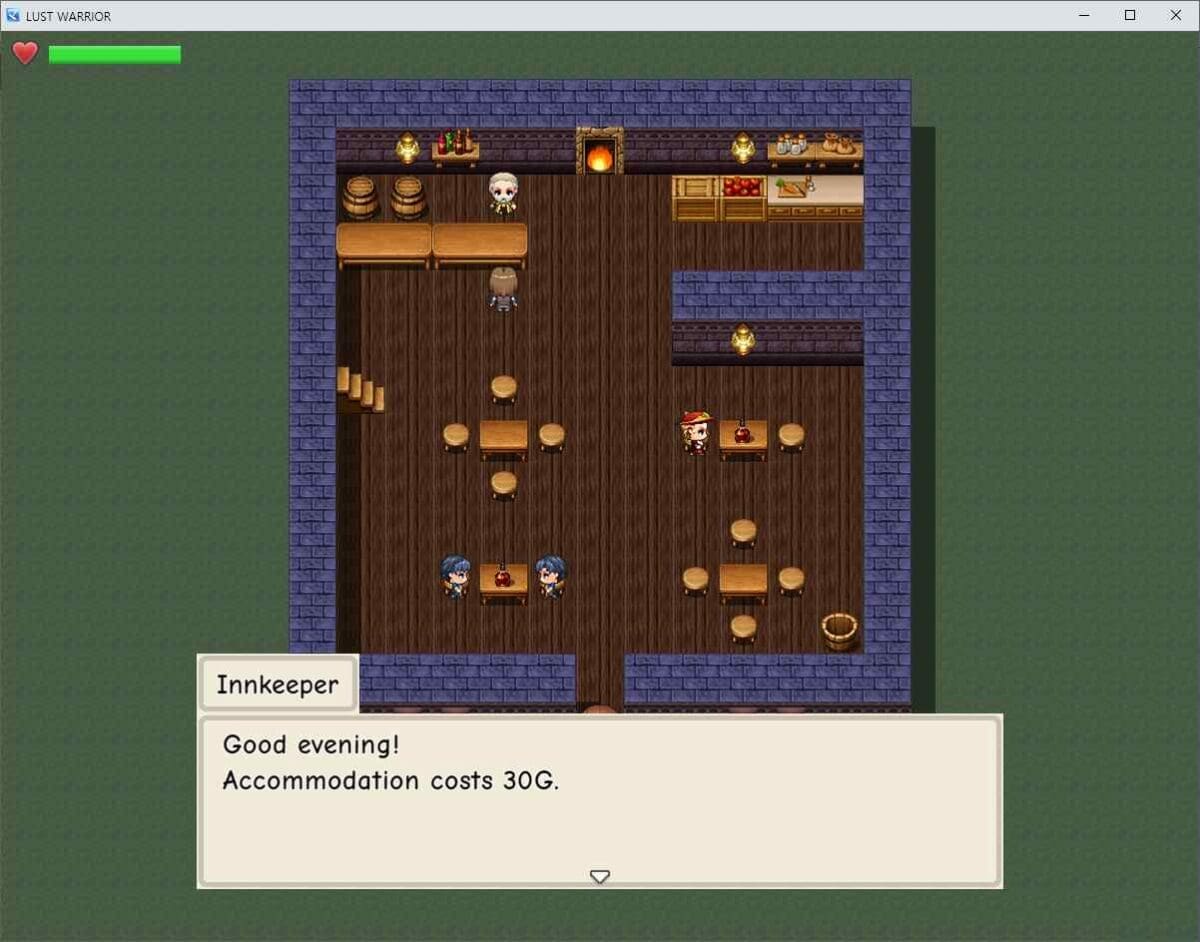 LUST WARRIOR
myTGD
Version: 2023-04-26
Game Info
Name: LUST WARRIOR
Version: 2023-04-26
Updated: 2023-05-25 08:58:33
Language: English
Engine: RPGM
Platform: Windows
Genre: 2D Game, 2DCG, adventure, Big Ass, Big Tits, Creampie, Male Protagonist, Management, Pregnancy, Turn based combat, Vaginal Sex
Description
This game is an action RPG inspired by The Legend of Zelda, Dragon Quest and many other games.
Gather your party and go on an adventure!
You can date and marry a companion you like.
What adventure stories would you like to hear?
You decide that.​
Changelog
v2023-04-26
I am happy to release the final version ahead of schedule.
I've done my best to keep the old save files compatible, but unfortunately it's not possible in my abilities. I am sorry.
Thanks to everyone who reported bugs to me and gave me feedback. It's helped tremendously in a situation where I was exhausted and could no longer keep an objective view of my game.
Also, thank you to those who put their money into this game. I felt as if I had become a professional game developer, and I felt happy as if I had fulfilled my childhood dream.
I will receive bug reports for a week and will completely finish development.
Thank you very much for being with me until the end.
Installation Guide
1. Extract and run
Developer Notes
Planned Features:
Action RPG
Small Sandbox
NTR (Avoidable. If you still hate it, it may be deleted.)
All of the main characters in my game are legally adults.
If you like the games I make, please support me so I can focus on game development. Thank you!
Preview