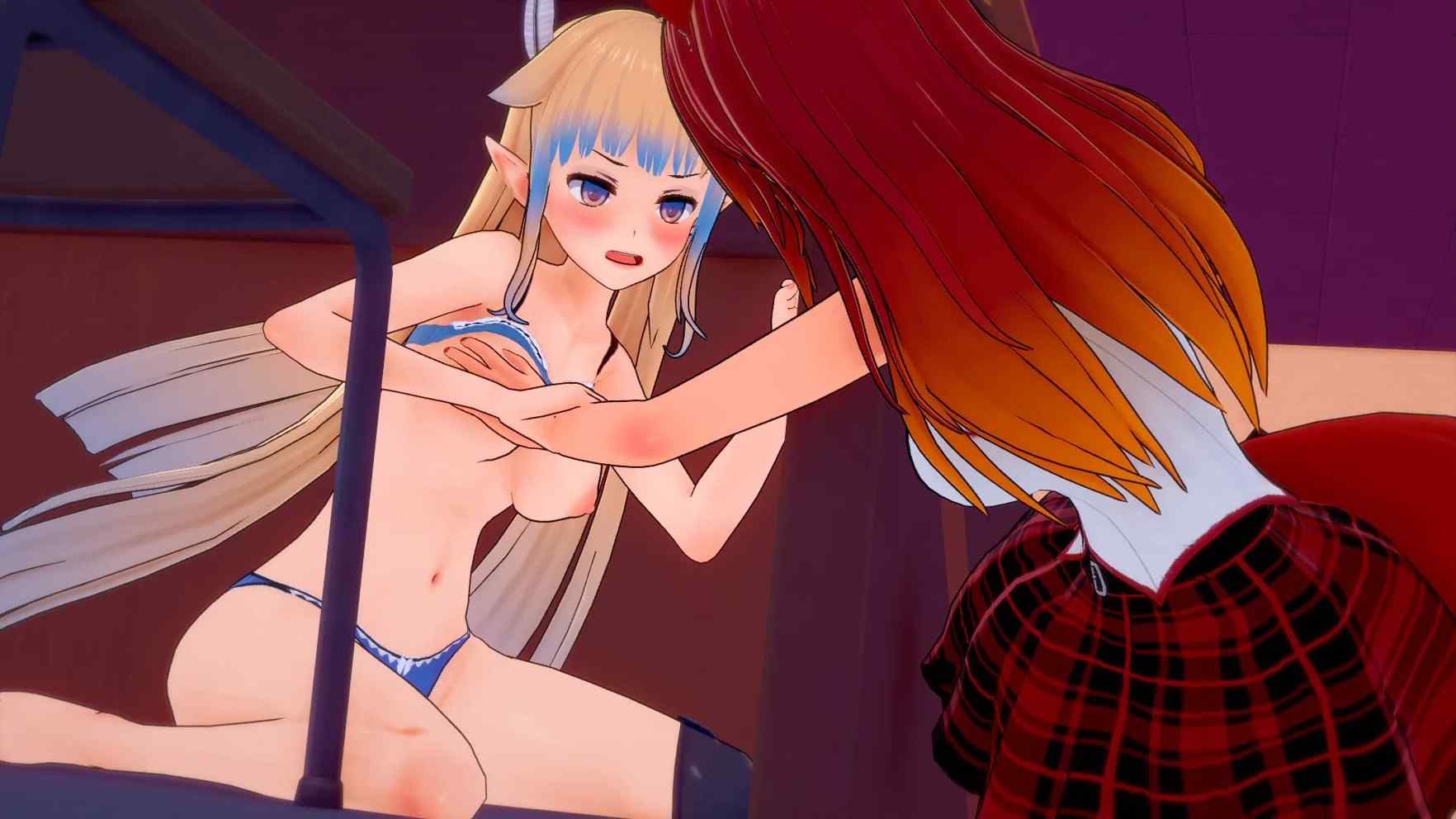 Keepers 2 : Shattered Realms
Lumari
Version: 0.2.0-ch1
Game Info
Name: Keepers 2 : Shattered Realms
Version: 0.2.0-ch1
Updated: 2023-06-08 10:33:48
Sexual Orientation: Lesbian Games
Language: English
Engine: Ren'Py
Platform: Android, Linux, MacOS, Windows
Genre: 3DCG, Blackmail, Fantasy, female domination, Female protagonist, futa, Graphical Violence, Lactation, Lesbian, monster, Monster Girl, multiple endings, Rape, school setting, Vaginal Sex
Description
Struggling to meet the expectations people have of the new princess and protagonist she finaly gets old enough to go to school to become a keeper.
On her adventure she'll eventually uncover secrets which even the former queen was unable to figure out.
Not knowing, that everything is against her from the very moment she was born.
A lot of new and old faces await you. Will they change the princess or not…
Meanwhile -in a very distant and foreign realm- a cow girl without any memories about her past begins her journey, not knowing that people are after her…​
Changelog
v0.2.0-ch1:
New:
~Android version. A couple of things don't line up and may look unpolished. Wasn't able to make it better but I'll look into it again if there's need for.
~395 new renders
~First mission
~1 h-event (easy to miss if you don't pay attention~)
added:
-Name's to the queens tab.
-small detail to the golem entry added. (entry is still locked though. That's more of an information for translaters~)
Installation Guide
1. Extract and run
Developer Notes
The game is split in 2 stories that will meet near the end. Both continue the events of keepers 1 so both are equaly important.
The main story is a mostly linear and set story with smaller side content which -depending on your actions- can turn out differently, getting you closer of further from your favourite girl.
The main story will not be as dark as the prequel -and will even have a lot of more funny moments- but will still deal with very depressing stuff if the story is far enough. You've been warned!
The side story comes in chapers with it's own Protagonist. Each chapter is independent of the former one and continues the story with very little choices in each off them which either end your adventure or continue it (or give you an h-event with no consequences to the story ;3).
The side story is where all the very dark stuff happens.
Preview