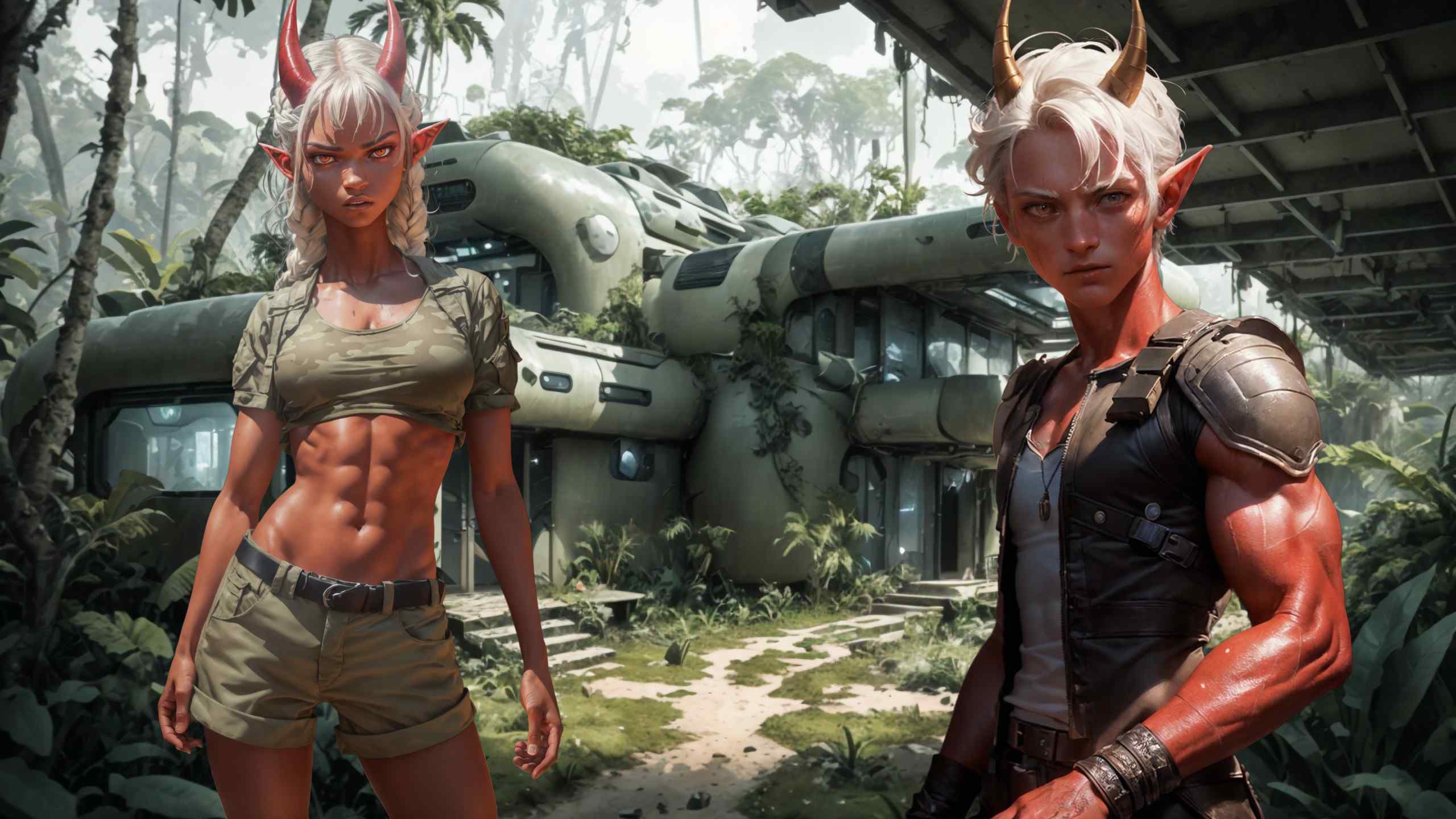 Interstellar Harem
Lithelike Studio
Version: 2023_Week23
Game Info
Name: Interstellar Harem
Version: 2023_Week23
Updated: 2023-08-21 12:12:20
Language: English
Engine: Ren'Py
Platform: Android, Linux, MacOS, Windows
Genre: AI cg, Big Ass, dating sim, Male Protagonist, monster, Monster Girl, RPG, Sandbox
Description
In the near future, humanity has joined the galatic community. Our hero is a operative-for-hire, an expert at getting things done.
Installation Guide
1. Extract and run
Developer Notes
I started this as a writing exercise, but it grew way beyond that! Still, it's very narrative-focused — but I've tried to balance visual novel style story missions with more freeform interactivity.
The focus is on developing characters and world building, as well as giving you the opportunities to interact with the denizens of the galaxy as you see fit.
I'm trying to make sure that the characters actually act their ages, and have their own agendas and impact on the story. This should feed into the adult content, and make it interesting. After all, when things get exciting, what's the point unless you believe in the characters and the world around them?
Another goal is to build a true story arc to make you feel like you're living in your favorite fantasy/sci-fi TV show — you know, that one with all the nudity?
I really do hope you find it interesting, and find within it a new playground for your imagination!
Preview