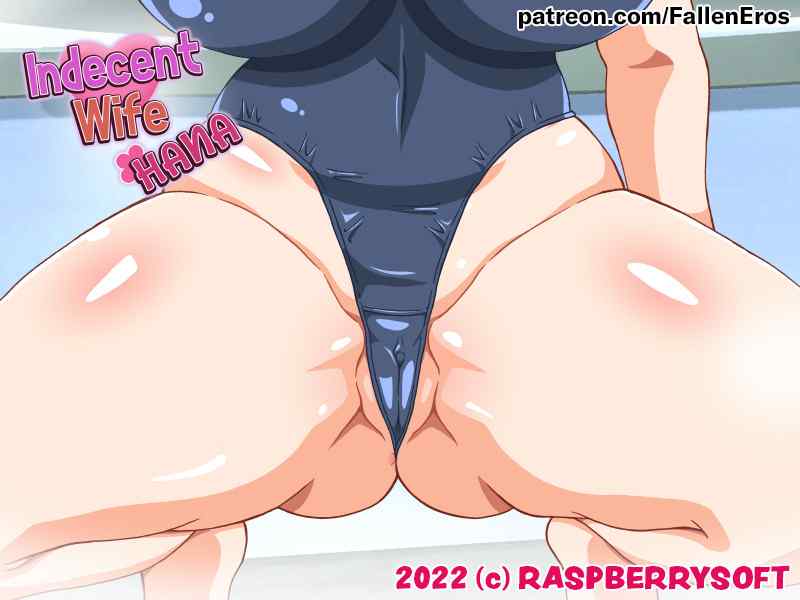 Indecent Wife Hana
Fallen Eros
Version: 0.22.5 Public
Game Info
Name: Indecent Wife Hana
Version: 0.22.5 Public
Updated: 2023-06-05 12:58:05
Language: English
Engine: Ren'Py
Platform: Linux, MacOS, Windows
Genre: 2DCG, Big Tits, Creampie, Male Protagonist, Milf, Ntr
Description
A lighthearted visual novel about Netorase (Wife Sharing). Hana is a loving and understanding wife that realizes her husband fetish, and while Yuma, a young man, is staying at their home during college, she takes matters into her own hands. Her husband, our protagonist, anxious at first, realizes the pleasure of sharing his wife.​
Changelog
0.22.5
– 2 new CGs
– added story: hana end epilogue. Keep yuma route continuation (riko h-scene and suprise party beggining)
Installation Guide
1. Extract and run IWH-Beta.exe on Windows or IWH-Beta.sh on Linux.
Developer Notes
What's the difference between Public and Patreon builds?
Patreon builds contains the latest content regarding the story, always including new CG images. You will also be given a password to unlock it. Without it, the Patreon build will have less content than the public build. You can check the changelog to see if there's enough content for you to consider supporting. If you decide to wait, you'll get the same content in the public version aprox. 2 weeks later.
I'll only upload public versions to this forum. I don't condone the sharing of Patreon versions. If an user uploads it without cracking, then, it's out of my control and I apologize if you feel baited. You can consider waiting as a way of supporting this game without spending money. I appreciate your patience.
Why are the controls different compared to other Ren'Py games?
This game plays like an old-school japanese VN, with the same controls and 2D CG image quantity. If you are looking for thousands of 3D renders, this is not a game for you.
How frequently do you update?
For the month of July there will be two. At least 1 update and 2 new CGs per month guaranteed.
Why the blurred images and how can I access them?
This images represent the protagonist imagination, as part of the fetish is 'not knowing'. They will be unlocked after playing Hana POV, however, that part is not made yet.
Preview