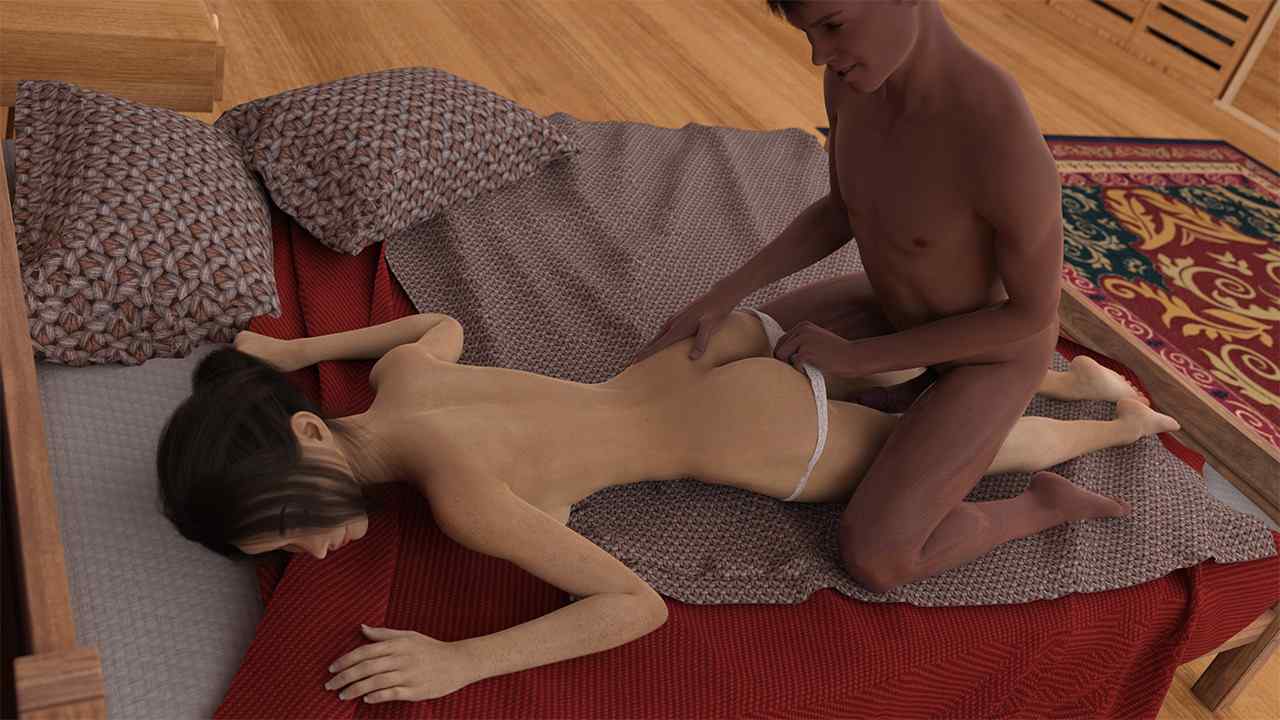 Horton Bay Stories – Jake
Lumphorn Games
Version: 0.3.2.4
Game Info
Name: Horton Bay Stories – Jake
Version: 0.3.2.4
Updated: 2023-06-09 04:15:28
Sexual Orientation: Lesbian Games
Language: English
Engine: Ren'Py
Platform: Linux, MacOS, Windows
Genre: 3DCG, Anal Sex, Animated, Blackmail, Cheating, Corruption, Creampie, drugs, Exhibitionism, footjob, Groping, Group Sex, Handjob, Harem, Lesbian, Male Protagonist, Masturbation, Milf, Multiple Penetration, NTR(Optional), Oral Sex, Point and Click, prostitution, Rape(Avoidable), Sandbox (Avoidable), school setting, Sexual harassment, Sleep Sex, Teasing, Titfuck, Twins, Vaginal Sex, Virgin, Voyeurism
Description
Welcome to our first game set in downtown Horton Bay!
Our protagonist, Jake (or the nickname you choose) Rogers, finds himself at the end of his final year of school and is ready to go to the local university with his longtime girlfriend and closest partner.
That was until it all cracked in his head and forced him to change his plans!
Now that there seem to be several options, he decides to travel to the other side of the country to the coastal town of Horton Bay, where he can start again and try to build a new life. !
Changelog
v0.3.1.2
Fixed: Having the Objectives screen open while jumping into a main story event should no longer cause issues.
Fixed: Betty and Lola now appear at the Johnson's house on the town map at 20:00
Fixed: Finishing inside of Christine during the massage in her room can now result in pregnancy.
Fixed: (?) Sleeping after midnight during the story events "Adel trapped in the Vault" and "Carly's Phone Call" should no longer advance 2 days instead of 1.
Changed: Bruce (Motel) now only needs to have sex with Marcy twice without her being able to afford contraceptives to begin her pregnancy countdown.
Changed: Paying for Adel's ice cream while spending time with her at the Boardwalk at 10:00 will now reduce her corruption by 1 point.
Changed: Making an 'Extra Strong' coffee for Christine at 22:00 will now reduce her corruption by 1 point (regardless of Lucas being present or not).
Changed: Lending Gemma money for her rent on Thursday mornings will now reduce her corruption by 1 point.
Changed: Updated Molly's NPC Guide.
Changed: Updated Betty's NPC Guide.
Changed: The Colton's house is now unlockable on the map after visiting with Mika at 15:00 (WIP).
Added: Next stage in Betty's massage session (unlocks The Randall's House location).
Added: Taking Lucas down a peg (both non-NTR and Lucas Alpha variants).
Added: New dream event (Lucas NTR).
Added: New location – The Randall's House (Kurt, Betty, Steve, Margot and Molly)
Added: Can now travel on foot to locations on the north side of town (previously only accessible via fast travel map).
Added: New location – Train Station.
Added: Getting stoned with Christine – livingroom 22:00 (Requires Christine broken up with Lucas, at least 19 attraction points and a rolled joint in your inventory).
Added: Twins backyard pool event – The Randall's House backyard 16:00 (event differs depending on choices made during the house party in Ep1).
Added: Steve smoking weed in his room – will give you a free joint each day if you kept your promise to him at the party – The Randall's House, Steve's Room 15:00, 16:00, 17:00.
Added: Interrupting Steve's "private time" – Keep walking back into Steve's room after speaking with him.
Added: Find Molly in her room at 17:00 (scene varies depending on choices during party).
Installation Guide
1. Extract and run.
Developer Notes
2022-04-01
Apologies for the unfinished event this month. The scenes with Carly took an insane amount of time to render out, leaving me with very little time to complete the rest of what I had planned.
If you have been focussing on Gemma's or Adel's arc, or you haven't been working on any of your house mates' relationships, you can still complete Episode 2 as intended. However if you're focussing on Christine, you will need to wait for next month's update to view her scene.
The final scene for each of the girls does not affect their general progression however. So you can still play out which ever scene you like to continue the game as usual.
Next update we'll be tieing off as many loose ends as we can fit in from previous content in preparation for starting Episode 3.
Preview