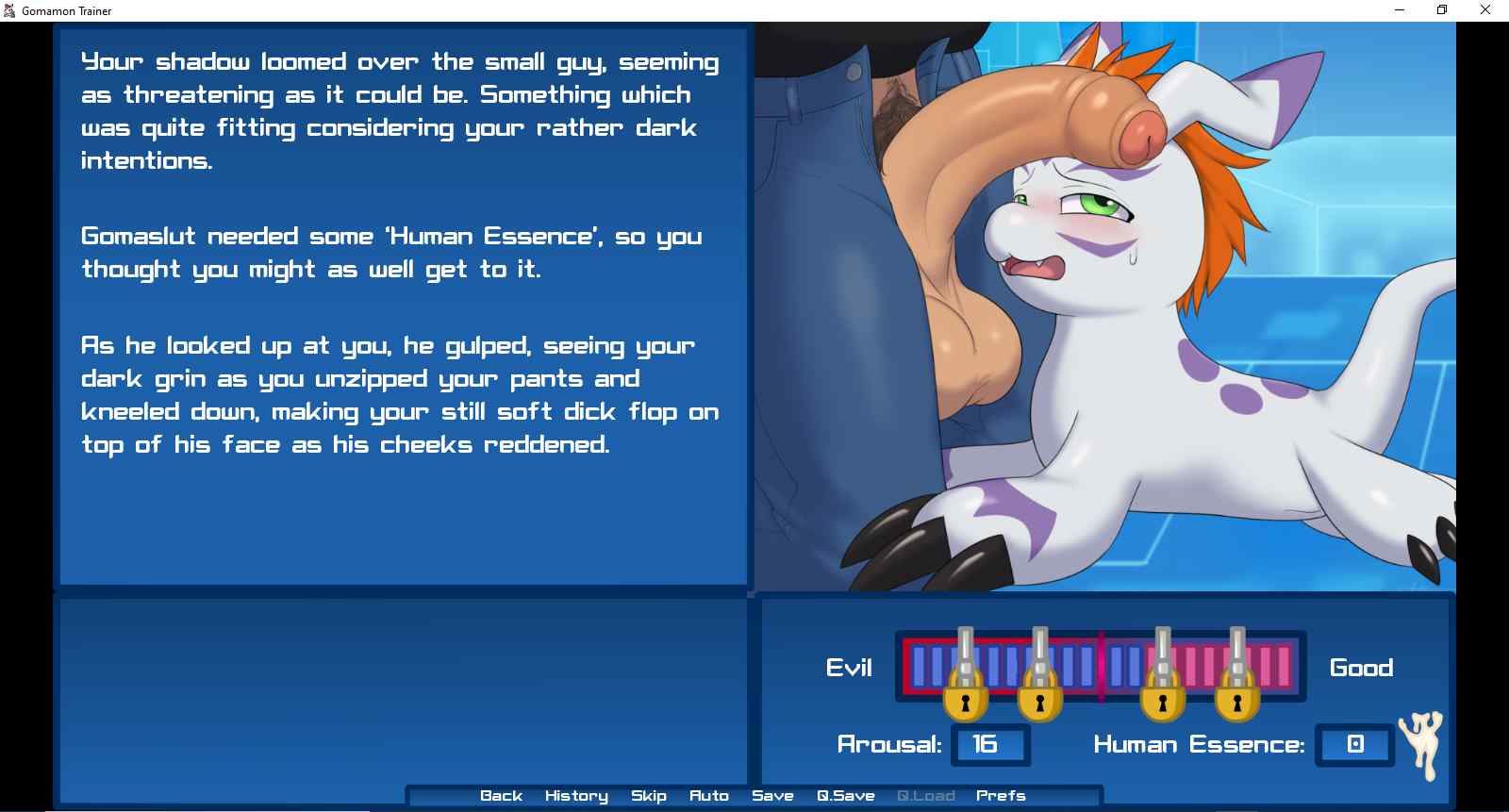 Gomamon Trainer
Towan-Games-Studio
Version: 0.69
Game Info
Name: Gomamon Trainer
Version: 0.69
Updated: 2023-08-21 13:42:58
Sexual Orientation: Furry Games, Gay Games
Language: English
Engine: Ren'Py
Platform: Linux, MacOS, Windows
Genre: 2DCG, Anal Sex, Bestiality, footjob, Furry, gay, Group Sex, Handjob (Clawjob), internal view, Male Protagonist, monster, Oral Sex, Parody
Description
Gomamon Trainer is a work-in-progress visual novel digimon smut game which pushes you into a strange digital world, trapped with a cute male Gomamon. The very same Gomamon from Digimon Adventure.
This is a simple enough game. You press buttons to advance the game, talk and molest Gomamon. It is heavily inspired by My Very Own Lith and I recommend you check it out in case it is unknown to you.
This is an unfinished game and will still need many resources to be completed.
Changelog
v0.69:
Art Changes:
– Art for Boypussy Rough Fuck (1st to 3rd Arc)
– Art for Rope Carry (Explore 2nd Arc)
– Art for Fingerfucking (Explore 3rd Arc)
Music Changes:
– Consensual Track for Consensual Fun
– Rough Sex Track for Rough Sex Fun
– Human Fighting Track for our dear MC fighting for his Goma!
– Enemy Track for hostile Digimon
– Cheeky Track for Cheeky moments
Installation Guide
1. Extract and run
Preview