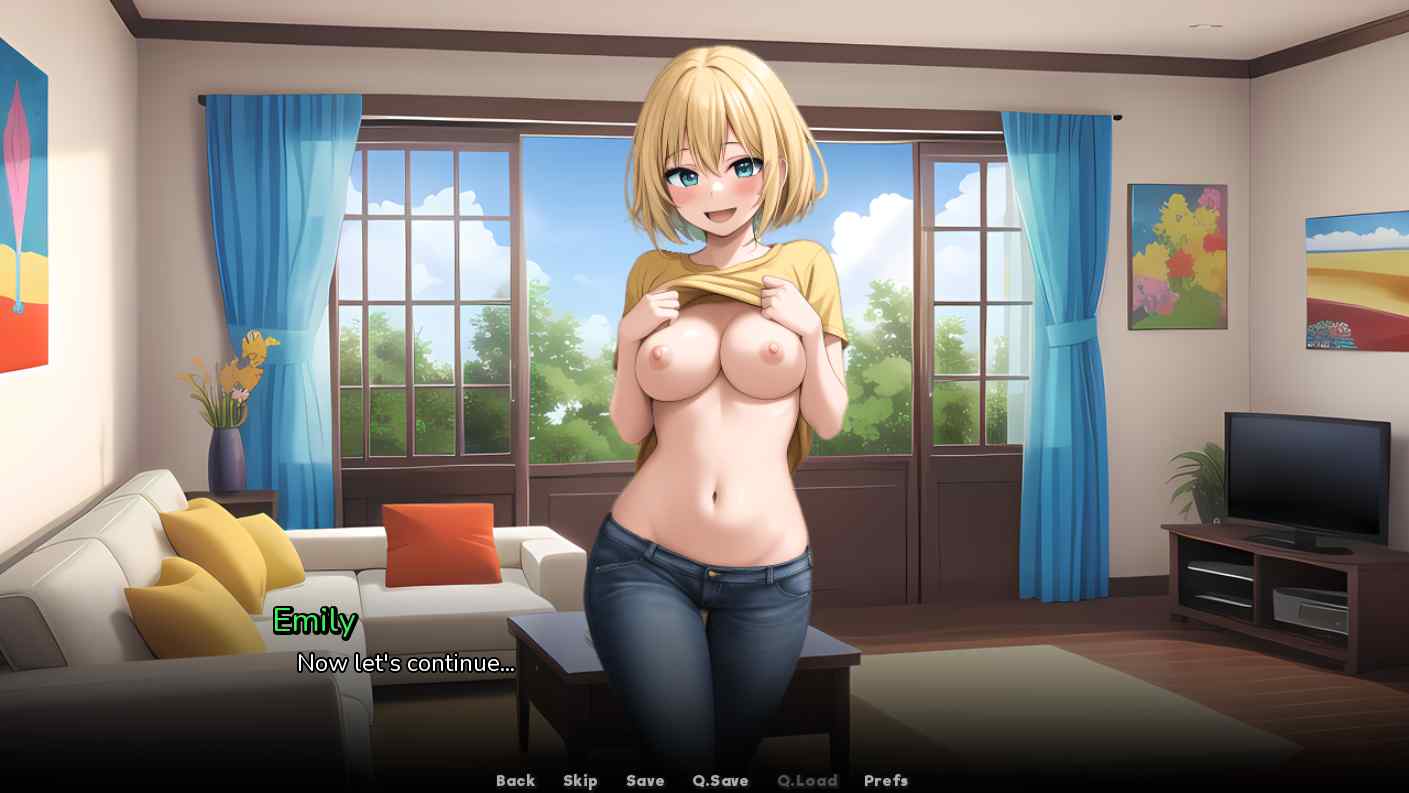 Emily's Steamy Date
LewdSama
Version: 1.0
Game Info
Name: Emily's Steamy Date
Version: 1.0
Updated: 2023-08-21 12:17:19
Language: English
Engine: Ren'Py
Platform: Android, Linux, MacOS, Windows
Genre: 2DCG, AI cg, dating sim, Male Protagonist, Mobile Game, multiple endings, Romance, Titfuck, Vaginal Sex
Description
Emily's Steamy Date is a choice-based short visual novel made in Ren'py, you have been set up on a date with a girl named Emily and she is expecting you at her house.​
Installation Guide
1. Extract and run
Developer Notes
I'm Lewd_Sama,NSFW AI anime artist and game developer.
All images are made by an AI and after edited by me, after study Ren'py, I decided to create this game.
About me:
As I said above I am a brazilian NSFW AI anime artist, if you want so, please check my patreon, there I post tons of h-arts and I also want to post some games there.
Preview