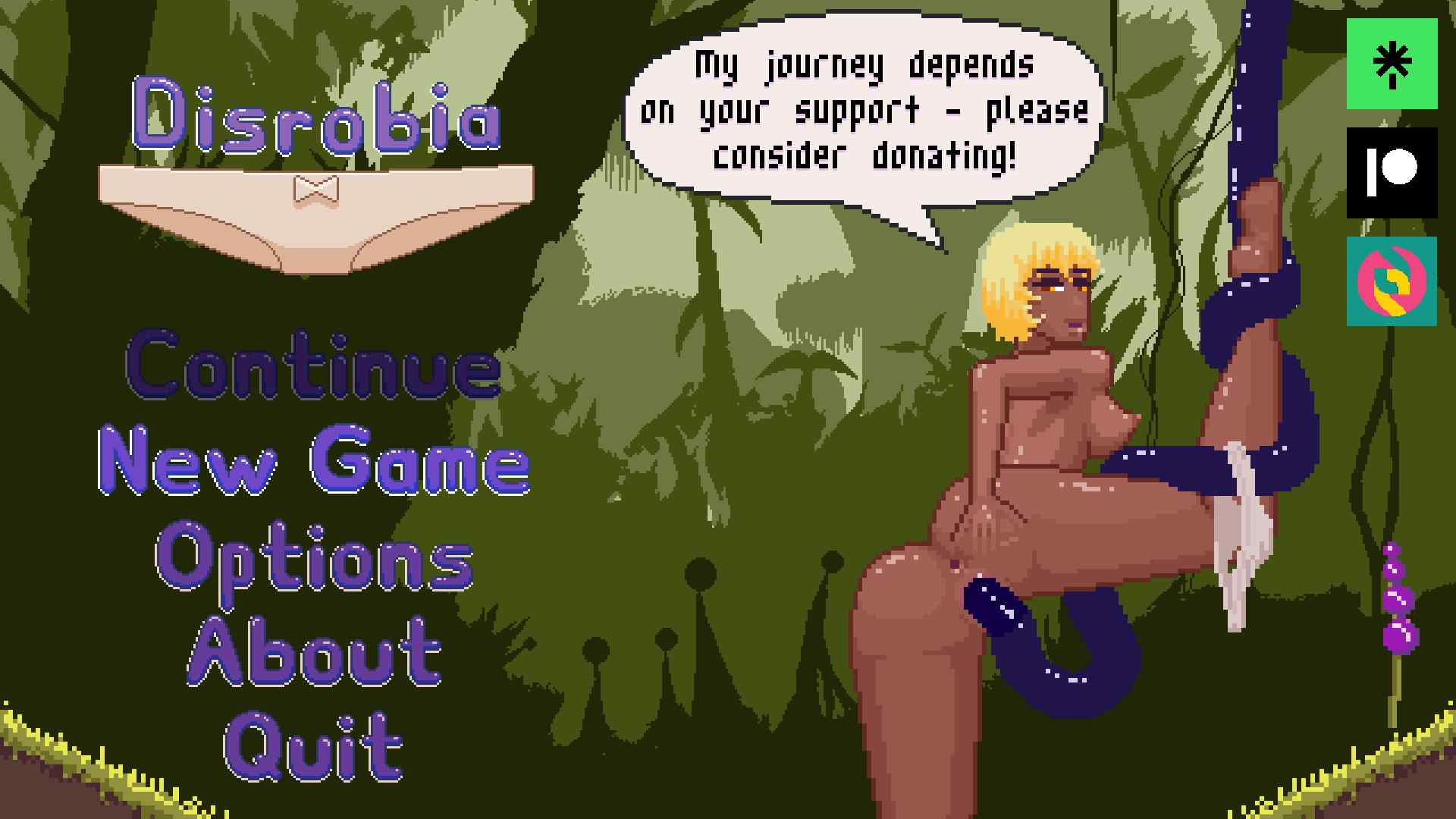 Disrobia
Pixel Puddle
Version: 2023-06-09
Game Info
Name: Disrobia
Version: 2023-06-09
Updated: 2023-08-21 12:07:48
Sexual Orientation: Lesbian Games, Shemale Games
Language: English
Engine: Other
Platform: Windows
Genre: 2D Game, 2DCG, Animated, Fantasy, Female protagonist, futa/trans, Group Sex, internal view, Lactation, Lesbian, Masturbation, Monster Girl, Oral Sex, platformer, Sex Toys, Side-scroller, Tentacles, Vaginal Sex
Description
You are a witch named Erisia visiting the magic sex realm, Disrobia, to explore your body.
Sex-platform your way through the realm, using monsters to get around
Help naughty sorcerers with their lewd quests, and get lewd rewards
Play lewd minigames – run a milk bar, beat a tentacle enjoyer's high score…
Challenge horny waves of monsters and bosses in arenas​
Installation Guide
1. Extract and run
Developer Notes
Enjoy 8 full monster animations with 4 gangbangs, and 4 NPC animations, as well as several smaller animations. Also, many more are already done and coming soon in demo part 2 and insider builds!
This is the first release and demo part 1. Expect some bugs, and please report any you encounter so they can be fixed! You can use the Community section below, or Discord to report bugs.
The current demo release contains the following monsters and animations:
Purple tentacle + gangbang
Bee ladies + gangbang
Plant walker
Red tentacle mimics + gangbang
Frog ladies
Hovering blob plants
"Panthrill" monster man boss + gangbang
Pink ceiling slimes
3 milk bar NPC animations
Part 2 will bring the following content:
Monster: green minigame tentacles + gangbang
Monster: flying column tentacles + gangbang
Minigame: enemy wave arena
Minigame: high-scored tentacle pit
Event: traveling floating island
NPC: smug tentacle lady + sex animation
Expanded forest world
Improved game menu (quests, stats)
Improved keyboard navigation of shop menu
Actual controller support
Likely some more optimisations
Preview