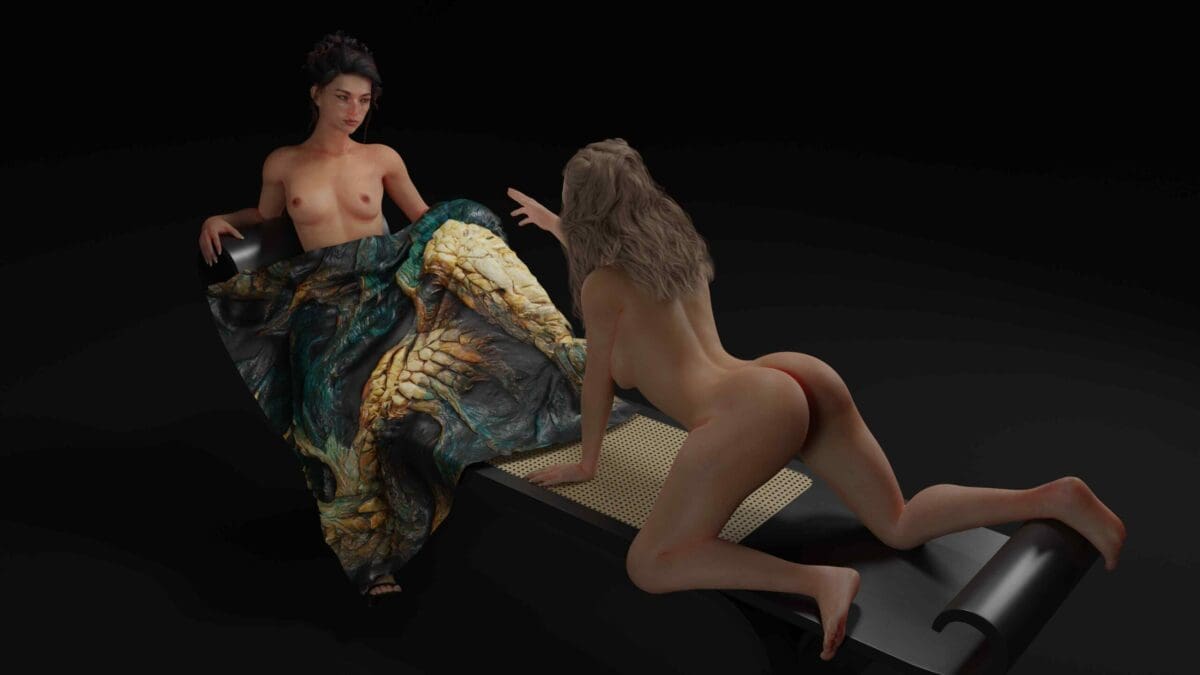 Diamond's Desire
VarieneMedia
Version: 0.4 - Crisis Breaker
Game Info
Name: Diamond's Desire
Version: 0.4 - Crisis Breaker
Updated: 2023-06-08 12:24:28
Language: English
Engine: Ren'Py
Platform: Android, Linux, MacOS, Windows
Genre: 2D Game, 3DCG, adventure, Animated, Male Protagonist, PUZZLE
Description
Diamond's Desire will give you all the pleasure of being locked in a house with 6 women and a mysterious diamond.
As a member of the clan, you will try to survive the mystery of all this mess.​
Changelog
v0.4/Episde 4
He now works alone as the Variene Media team has disbanded.
Installation Guide
1. Extract and run.
Developer Notes
-DsD is the first game in a major series, set in the SCOC universe.
While playing this game you will learn about the universe, meet new women and solve mysteries.
Future Content
Anal Sex, Ahegao, Creampie, Drugs (Pleasure), Female Domination, Male Domination, Footjob, Group sex, Handjob, Harem, Sex Toys, Spanking, Titfuck, Vaginal sex.
Preview