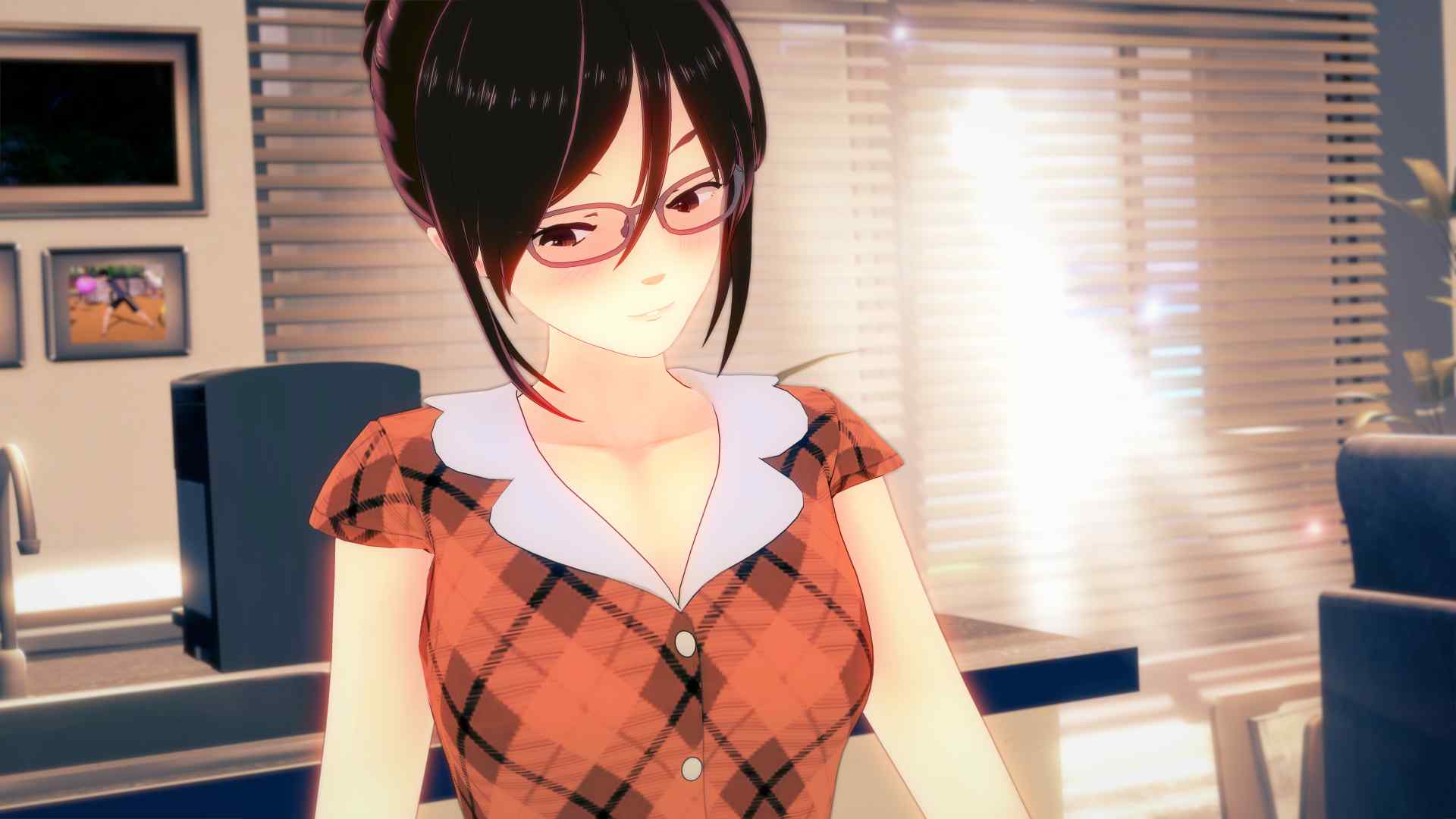 Detached
Scruffles
Version: 0.2.
Game Info
Name: Detached
Version: 0.2.
Updated: 2023-06-09 04:24:00
Language: English
Engine: Ren'Py
Platform: MacOS, Windows
Genre: 3DCG, dating sim, Exhibitionism, Harem, Horror, Humor, Male Protagonist, Mobile Game, Oral Sex
Description
Welcome! I'm Scruffles, and I have a story to tell.
Detached is a lewd psychological horror comedy dating sim that touches on mental health, illness, and spookies.
It follows the life of Daine, a 25 year old man that is just discovering what it means to actually live, his road to recovery, and discovering himself.
Of course, not everything is as it seems as there are many players out there, both in the Plane of the Mundane and the supernatural, pushing and prodding him down the gentle stream of fate. One of these players is you, the Hand of Fate.
As the Hand of Fate, you will help guild Daine through his daily life, choosing where he goes, and what girls he'll visit to increase their affections towards him. Along the way, you'll get to know their own stories and histories while the world's mysteries unravel before you.
If you're lucky, you may even be able to hold their hand, you filthy degenerates.​
Changelog
Changelog:
New original Main Menu song, 'Nothing and Everything' by Ann Xne!
3 New Characters
7 Main Events
14,438Words
710 Renders
4 additional new songs
Mac build! No idea how to troubleshoot problems, so play at your own risk! The usual screenshot error screens/reporting issues to me so I can try and fix them still applies!
Can now cycle through the individual characters' menus within their respective groups without pressing back or closing the menu
Added 'Back' buttons to many screens for easier menu navigation
Moved 'Back' button to the upper right corner under the 'day' frame on all screens with the button
Can now name your saves (Thanks to BadMustard on Itch for this code).
Phone system partially implemented (Thanks to Nighten on Itch for the code and UI) – Has some visual issues that need to be figured out, and I eventually want to lead into using it as a contacts list for calling the girls once I piece together out how to.
New "Support Detached" choice in the Menu brings you to a Linktree page with all of my socials and Patreon/SubscribeStar to clean up the menu from unnecessary and ugly clutter (plays nicer on Android phones now too if I decide to go that route again).
New "Shout Out" choice in the Menu for the "Your Name in My Game" Patreon/SubscribeStar tier perk.
Fixed code to make sure old saves work without crashing because of new variables added (I'm still largely learning Ren'Py and this has been a struggle that I'm glad is fixed.)
Added missing music to one of Hanako's generics
A few grammar and visual fixes in 0.1.0 and 0.2.0 content
Fixed a bug that made it so that the Mall only appeared at 10 Jessica affection, no more and no less. It now appears with 10 or more Jessica affection, and the necessary Jessica event being complete.
Installation Guide
1. Extract and run
Developer Notes
Detached is a project that I never thought would ever be conjured up by me.
I've been into writing and drawing since elementary school, often drawing comics, writing short stories, and being on roleplaying forums. These were basically all staples of mine all through school.
A particular genre I've always been fascinated by is Fantasy. A dream of mine is authoring a series of Military Dark Fantasy novels based on a long running roleplay rich with lore I had amongst a group of friends through middle school. Something I actually started, but unfortunately sits shelved for the time being.
No matter what I'm doing though, whether it's focusing on my art or my novel, I usually end up finding writing prompts and just throwing out a quick mini story here and there, or texting my friends with absurd imagery through words, all of which usually sit of the line of insanity and horror.
But then, I saw that there are people that genuinely enjoy absurdist existential content like that. I've come across other games that aren't afraid to tickle that horrible little corner of heavy story telling, that aren't afraid to play with your emotions like some kind of sick and twisted pervert, that aren't afraid to write a story that makes you feel conflicted on how you should feel about ejoying your time reading it.
So I thought, "Why not try and make something with this weird writing style I use to meme on people?"
And thus began a project that I never thought I would make, and would never have thought in a million years that I'd make it as far as I have..
Preview