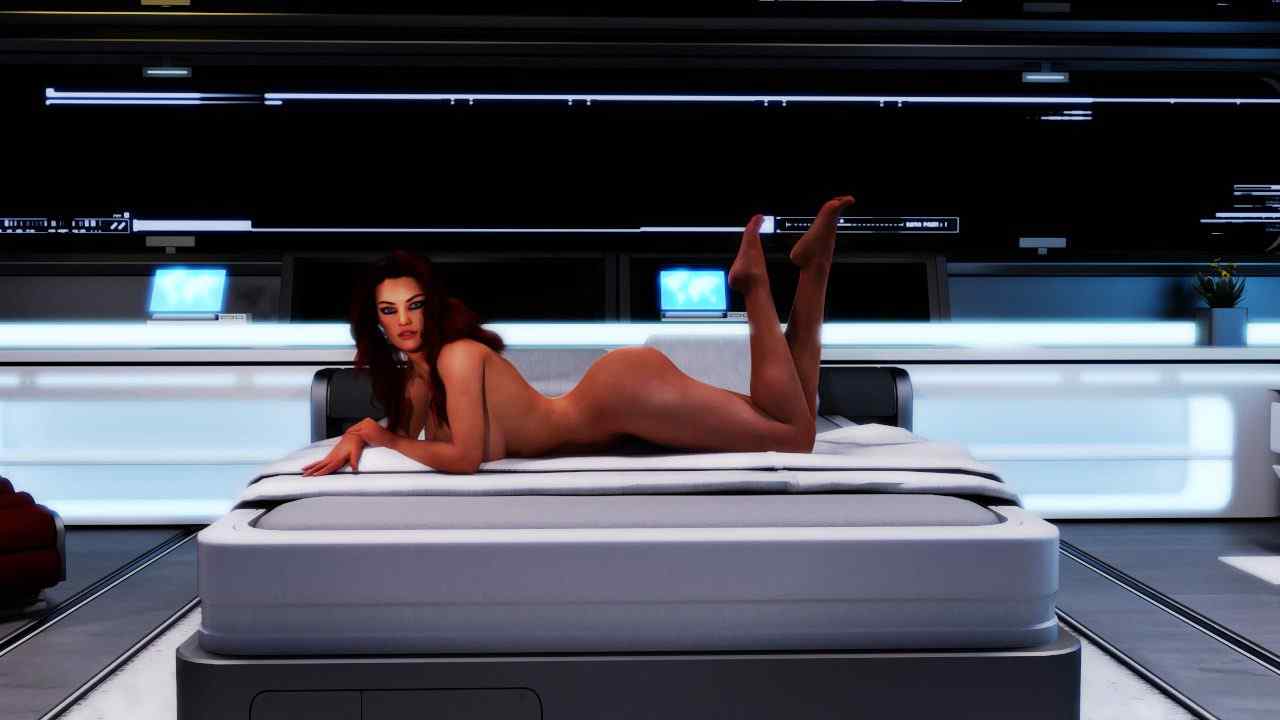 CyberSin: Red Ice [v0.07a]
FunkPunkGames
Version: 0.07a
Game Info
Name: CyberSin: Red Ice [v0.07a]
Version: 0.07a
Updated: 2023-04-06 13:41:09
Engine: Ren'Py
Platform: Linux, MacOS, Windows
Genre: 3DCG, Big Ass, Big Tits, Cheating, Corruption, Creampie, Exhibitionism, Female protagonist, Groping, Handjob, humiliation, internal view, Interracial, Lesbian, Management, Masturbation, multiple endings, Ntr, Oral Sex, Sandbox, sci-fi, Stripping, Teasing, Vaginal Sex
Description
Set in a Dystopian Sci-Fi future, CyberSin : Red Ice follows the tale of Elsa Morganth, girl of the executive of one of the biggest megacorporations in charge of the world.
After a puzzling mishap, Elsa winds up prosecuted for a wrongdoing she didn't perpetrate.
Tossed under the vile midsection of society, with scant assets, she should find an exit from it, while simultaneously attempting to track down the genuine guilty party in order to recover her previous lifestyle.
Changelog
v0.07a
* Bugfixes – Changes*
– Revisioned Prologue and fixed lots of typos.
– Reviewed locations and fixed some of the choice options.
– Fixed some of the past choices with more explicative text.
– Fixed the 'Faith's shower' scene, which now correctly reduces LUST.
– Reviewed Journal and added another lead on where to get the breathing mask.
– Fixed a bug that didn't show the turrets (if purchased) inside the surgery room during the work scenes.
– Fixed a dialogue option in the Izy dialogue tree.
– Fixed a bug in Isaiah's store dialogue which was missing a jump to menu.
– Fixed a bug that looped a banter with Faith.
– Fixed a bug that didn't pin a specific variable after the first banter between Faith and Izy. (also fixed with patch05).
– Added a new day variable to Granny event (also retroactively with patch05).
– Lowered the general brightness of text and GUI.
– Reworked Ambrosia's first event so that you can meet Candice in different ways.
– Simplified GUI chatbox, which should help images be more visible.
– Faith's scene in the shower will now start as a random event that will occur in the afternoon (only if Red is not yet interested in Faith).
– Fixed a bug during the confrontation with Izy after cheating that didn't allow to have a 'friend with benefits' relationship.
– After the first encounter with Liz, Red will automatically talk to Candice afterward.
– Fixed a bug during Izy's dialogue on romance.
– Fixed a bug in Izy's CODEX page that didn't display the correct Romance status.
– Changed some small story details during the first street gang confrontation.
– Added a small time counter at the top right corner of the screen.
– Fixed a misplacing problem with Heinz sprites.
Installation Guide
1. Extract and run.
Developer Notes
Greetings Foks!
This is my very first game and I had to learn everything about Ren'py, 3DCG, and music composing from scratch. I hope you'll enjoy it.
Thank you very much for your time.
Preview