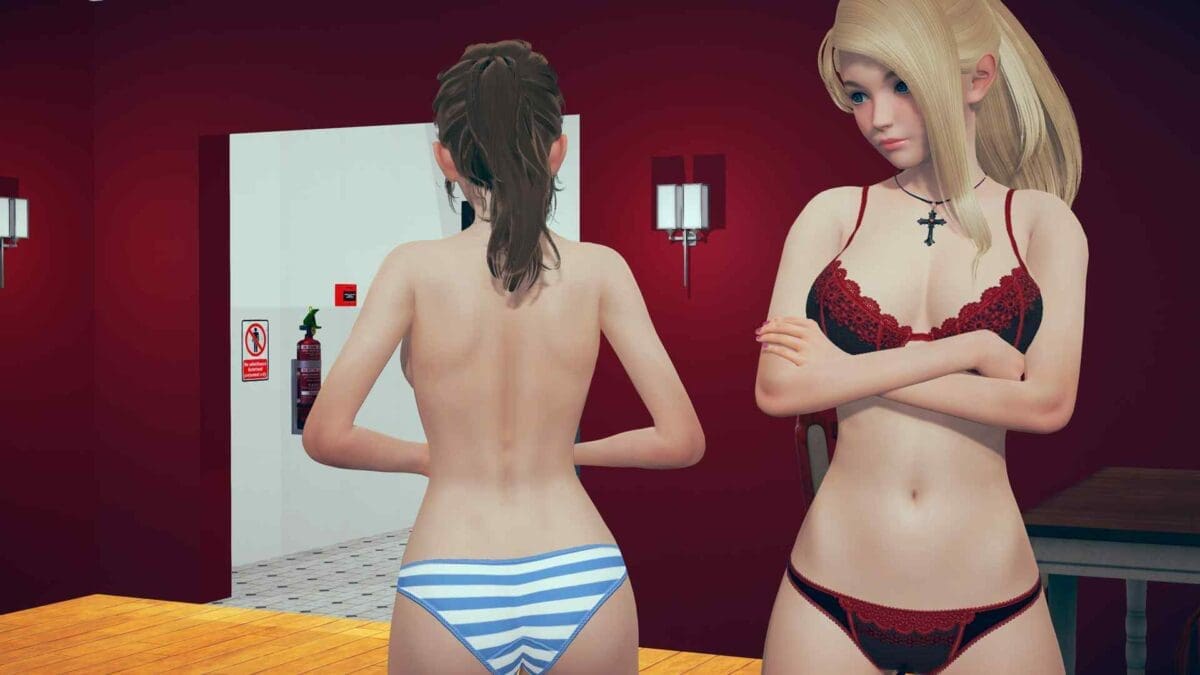 Cosy Cafe
Cosy Creator
Version: 0.3
Game Info
Name: Cosy Cafe
Version: 0.3
Updated: 2023-06-08 12:49:23
Language: English
Engine: Ren'Py
Platform: Android, Linux, MacOS, Windows
Genre: 3DCG, Big Ass, Big Tits, dating sim, Exhibitionism, Groping, Handjob, Male Protagonist, Milf, Romance, school setting, Teasing
Description
Your rough childhood is behind you.
You're a young man looking to the future, and working hard towards a goal:
you want to be a successful restaurateur like your grandfather.
But for now, your goal is a modest cafe.
Money is tight, and challenges abound balancing your dream with your final year of school,
but with hard work and determination you know that you can build a life for yourself and the girls you meet along the way.
In Cosy Cafe you will develop romantic and increasingly sexual relationships with a number of girls,
culminating in a harem that eventually becomes a family.
The story will revolve around a group of young-adults overcoming the lingering problems of their childhoods
in an effort to create their own place in the world.
And of course, there will be a lot of loving and kinky sex!​
Changelog
v0.3 (23 Apr 2023)
Added – 13,000 words, 825 renders, and 19 videos
Replay gallery added
Improved graphics for 0.3 and beyond
Installation Guide
1. Extract and run
Developer Notes
Gameplay
Cosy Cafe is more story than game, with choices mostly limited to interaction in sexual encounters. Expect a slice of life story with drama here and there, plenty of cute girls to make yours, and relationships that develop over time.
Note – will mainly focus on dominant male, submissive female. Will not include NTR.
Themes:
(in 0.1)
Romance
Harem
Tsundere
Masturbation
Spanking
Kissing
Male Domination
Teacher (female)
(planned for future updates)
Virginity/defloration
Cosplay (lots!)
BDSM
Masochism (female)
Pet Play
Humiliation
Creampie
Anal
Orgasm Denial
Petite girls (18+)
Pregnancy (Later on)
Footjob
Group sex (single male, multiple female)
Lesbian (Threesome, group etc – MC always involved)
Oral Sex
Sex Toys
Titfuck
Preview