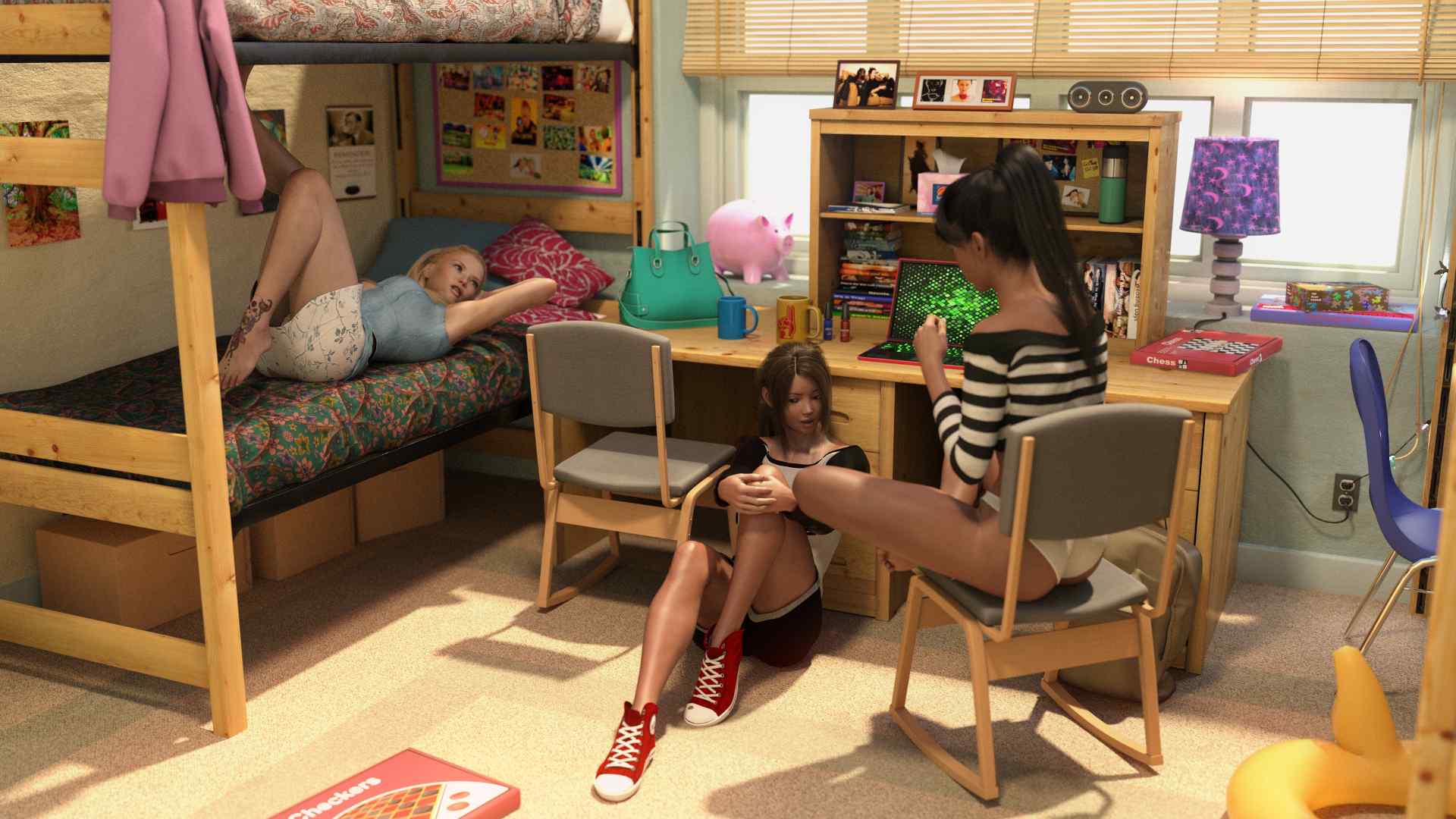 Babysitters
T4bbo
Version: 0.0.7
Game Info
Name: Babysitters
Version: 0.0.7
Updated: 2023-08-21 13:02:20
Language: English
Engine: Ren'Py
Platform: Android, Linux, MacOS, Windows
Genre: 3DCG, Animated, Blackmail, Cheating, Corruption, Groping, Handjob, Male Protagonist, Masturbating, Milf, Oral Sex, Swinging, Teasing, Vaginal Sex, Virgin, Voyeurism
Description
You play in a role of a quite known and popular modeling photographer. That's how you met the woman of your life and despite her already having a kid (hot grown up girl now), you married her. It didn't take much time and you managed to give her your own child, so wanted boy. It seems for you that all dreams came true… however, your wife starts to get frustrated after some time… especially due to fact that while you're photoshooting hot girls in their bikinis she must take care of your son diapers. She insists she wanna get back to work and materialise her skills as event manager. You fully support her in this decision, but problem is she expects now that you're going to spend much more time with housework and son's diapers. However, that is something you can't afford as you're at the top of your career. Older half-sister is not the solution at all, as she is quite spoiled, spending all the free time with twitching how she plays the games or makes her make-up. Yeah, you realise that you were too soft on her, but every time you wanted to slap her face or spank her ass for being so arrogant, you just could not… she's is not your daughter after all. The only solution is to hire a babysitter…​
Changelog
v0.0.5
N/A
v0.04b
1.) Fixed various grammar and syntax issues.
2.) Fixed and photoshopped several more images and glitches.
3.) Added missing gallery for all new lewd scenes.
4.) Added walkthrough prepared by: Zoey Raven
5.) Fixed android issue with crashing game on certain images (Picture617, Picture627 etc.).
For Android Users:
1.) If your game crashes, please report device you use and version of your Android currently installed (updating version helps to prevent errors).
2.) If the keyboard screen pop ups during Saving before you click on "save name" icon, please let us know.
For Mac users:
1.) If the white textbox doesn't appear and instead there is popping up black one on your device, thus making the text unreadable, please write in the comments.
Installation Guide
1. Extract and run
Preview