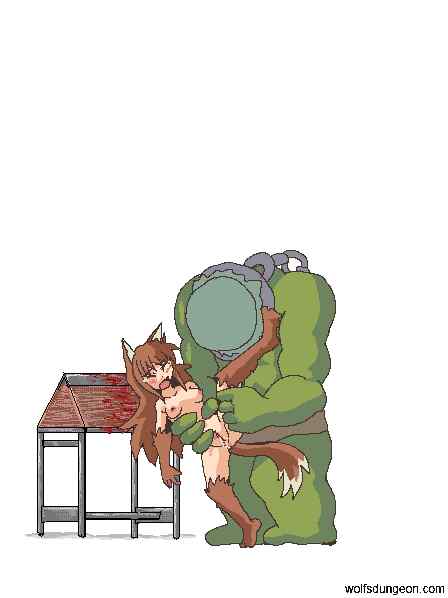 Game Info
Name: Wolf's Dungeon
Updated: 2023-05-28 08:22:16
Language: English
Engine: Other
Platform: Windows
Genre: 2D Game, adventure, Animated, combat, Creampie, Fantasy, Female protagonist, Futanari, Monster Girl, Monsters, Rape, Ryona, Side-scroller, Tentacles, Vaginal Sex
Description
Wolf's Dungeon is a hentai side-scrolling game created by Eluku. The game, and all images were created by Eluku, this site is an informational site about the game. You play as Nona a wolf girl who is captured by orcs and taken to a dungeon. There you must break out, solve puzzles, fight monsters, and hopefully avoid being…raped.
You will encounter many different monsters each with unique attack, grab, and ending animations. As you progress through the game you must solve various puzzles and defeat ever stronger monsters and bosses.​
Changelog
v230514
Updated the following parts in the Torture room in the challenge area:
→ Updated so that the triangular wooden horse torture table works.
It is still temporarily installed.
If you are put on the torture rack,
you can only reset it with the ESC key.
Installation Guide
1. Extract and run
Preview