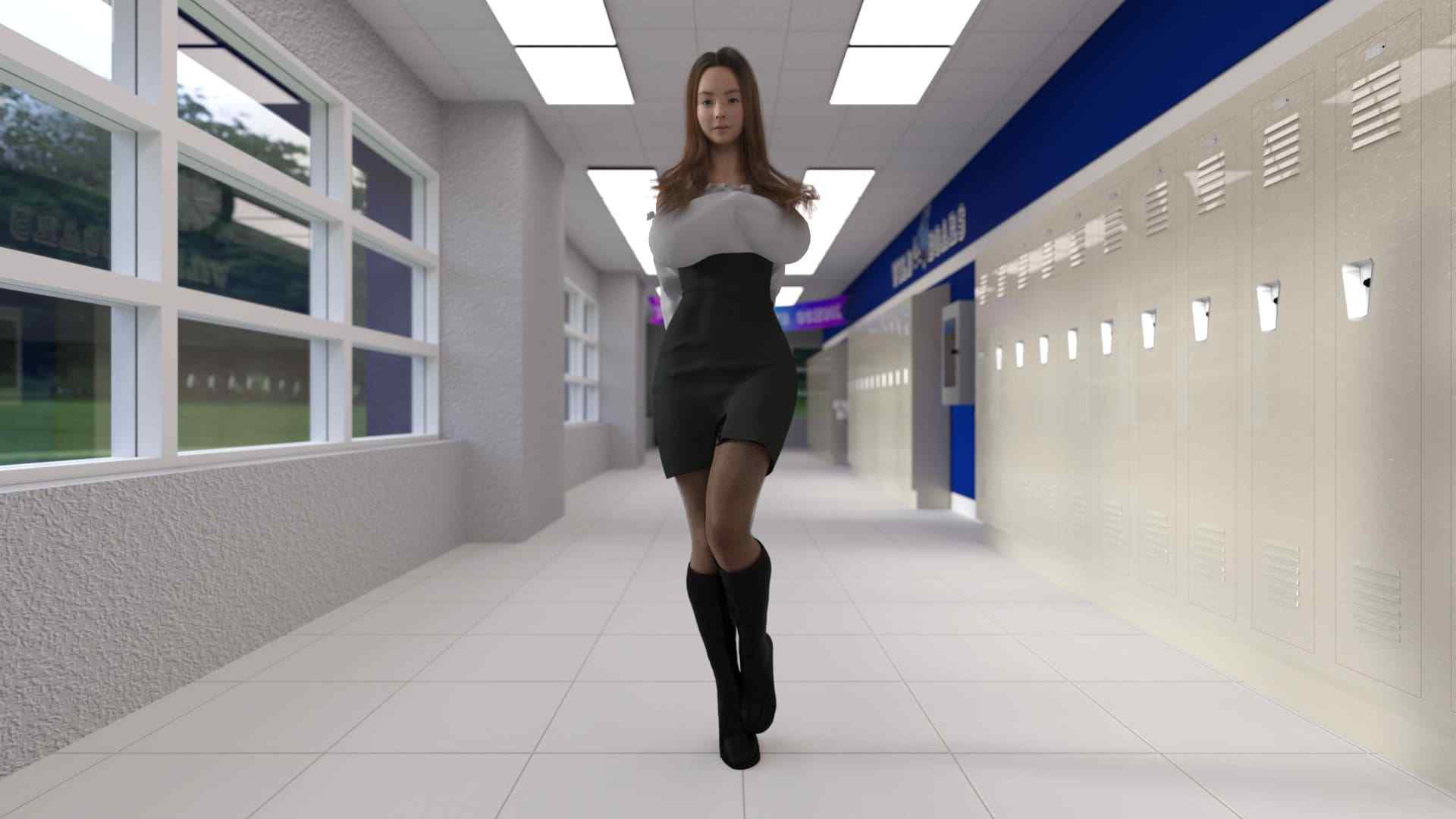 Teacher Suraya [v0.1]
Studio32
Version: v0.1
Game Info
Name: Teacher Suraya [v0.1]
Version: v0.1
Updated: 2023-04-06 13:59:03
Language: English
Engine: Ren'Py
Platform: Android, Linux, MacOS, Windows
Genre: 3DCG, Big Ass, Big Tits, Male Protagonist, Masturbation, Milf, Mobile Game, school setting, Voyeurism
Description
Ali, a high-schooler who just got dismissed from his previous school just start his first class this week.
He encountered that, this school is non-ordinary.
It's filled with a lot of female teachers, in their 20s and early 30s, brimming with feminine hormones,
extremely beautiful, with an air of sexual superiority about them.
Join Ali in his quest to find love with the teachers and figure out what it means to be a man.​
Changelog
v0.1
Initial Release
Installation Guide
1. Extract and run.
Developer Notes
Gameplay
The game is built on choices that will have an impact on the gameplay. Scenes will unfold based on your choices. Be careful not to act very aggressive, otherwise, your stay at your new school will be short-lived.
Characters
All main characters (including the protagonist) can be named.
Fetishes
Harem
Anal
Lesbian
Corruption
Voyeurism
Masturbation
MILF
Hijabi
Group Sex (Optional)
BDSM (Sub & Dom, Optional)
Pregnancy (Optional)
And much more!
Language Support
Cikgu Suraya is currently available in English and Malay.
Running the game on Android
You might not be able to start the game due to an error. This could be due to the app not having permission to write to storage. If you allow Cikgu Suraya permission via the information screen it should run properly.
Preview