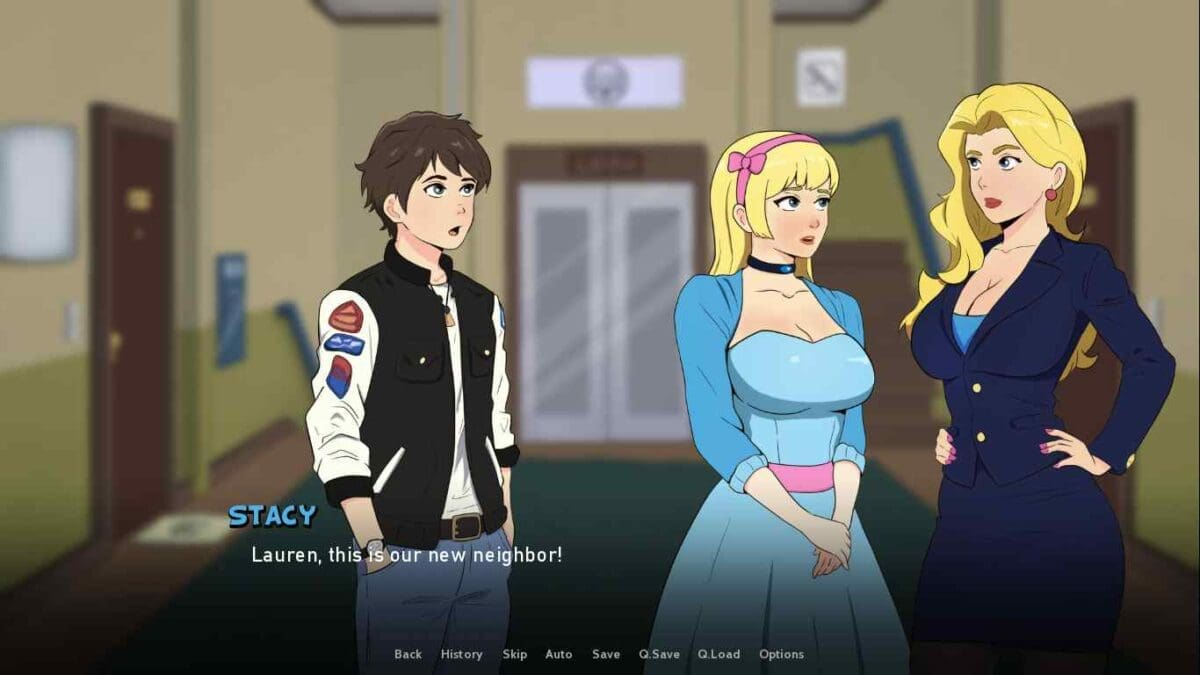 Sewell Plaza
Lovebound Games
Version: 0.02
Game Info
Name: Sewell Plaza
Version: 0.02
Updated: 2023-06-10 09:20:01
Language: English
Engine: Ren'Py
Platform: Android, Linux, MacOS, Windows
Genre: 2DCG, adventure, Animated, Big Tits, dating sim, Handjob, Humor, Incest, Male Protagonist, Milf, point&click, POV, Romance, Sandbox
Description
Sewell Plaza is a game set in the not so distant future, where humanity managed to survive "catastrophic events" by creating small communities in buildings. You play as a young boy who dreams of being a detective, exploring every nook and cranny of your building to uncover its secrets. But as you investigate, you begin to realize that something is not quite right with the seemingly perfect community in which you live.​
Changelog
v0.02
2 new animations (with 3 variations in each animation)
03 new CGs
1 new skin for Samantha
1 new skin for Olivia
+1000 lines of dialogue
Sexy sounds
3 new songs
Improvement in some CGs
Improved quests (they will be easier, and instructions will be clearer)
Change in the girls' routine (locations will be shown, and they will stay at home longer
Heart system
Other interactions with the characters (you can give gifts and change clothes)
Changes to the game's user interface
Installation Guide
1. Extract and run
Developer Notes
Fetishes Planned: Anal, Breastfeeding, Cuckquean, Exhibitionism, Blowjob, Glasses, Group FF/M, Harem, Impregnation, Librarian, Mild BDSM, Milking, Muscle Girl, Nurse, Orgy, Public Sex, Spanking, Toys, Trans, Voyeurism
Q & A:
Q: Is it a sandbox game? Will there be a lot of grind?
A: The game is a sandbox, focused on doing missions. The main character will have to do training and repeat some tasks, but nothing too extreme.
Q: Will there be lesbians?
A: All sex scenes will feature the main character. This means that there will be no voyeur scenes watching other characters do things. However, there will be lesbian scenes. For example, in a threesome scene, the girls will eventually end up kissing and doing things, but the main character is always involved, and they are in a relationship with you, not other characters.
Q: Will there be NTR?
A: As I said, the main character will be the only one with sex scenes. However, one of the stories is about the main character "stealing"
someone's wife. So this is technically Netori (as far as I know, that's the meaning of Netori, but I could be wrong)
Q: Will this game be finished?
A: Well, I hope so. The amount of time I will dedicate to the project will depend on the amount of patreons it will have. I already have a general idea of how the story will end, and I'd be happy if I could finish it.
Preview